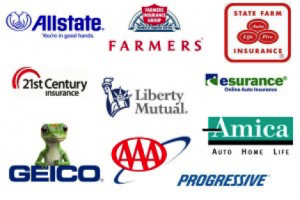 Insurance companies are running ads about how they are giving money back to their customers during the COVID 19 crisis. They are looking out for you because "we are all in this together" or some other platitude. But a closer look shows us that this Coronavirus crisis has provided a windfall for insurance companies. In fact, they made too much money and now they are giving it back. Refunds and discounts are not based on fairness. It is because the insurance companies want to increase rates in the future. If they make too much money, their requests for future rate increases will be denied. In the long run, the insurance companies will make more profit by consistent rate increases.
In Florida, insurance companies must ask the Florida Insurance Commissioner for permission to raise rates. It is not a simple ask. Each insurance company seeking a rate increase must justify the request. Each application needs to be backed up with statistical data to not only justify the increase of rates, but they must also demonstrate that their past requests were necessary and reasonable. In simple terms, if an insurance company requested a rate increase in the past and their profit margin rose significantly more than they predicted, then the Insurance Commissioner is likely to consider future requests with considerable doubt and skepticism.
The Insurance Commissioner will consider unforeseen events such as natural disasters like hurricanes in weighing any type of rate increase request. But COVID 19 presented an unprecedented situation. While a disaster, it did not cost most insurance companies anything with the possible exception of insurance companies offering business interruption coverage. For the most part, COVID 19 meant customers paid for liability insurance while locked up in their homes. Specifically, auto insurance companies enjoyed a windfall of profit unlike anything previously experienced.