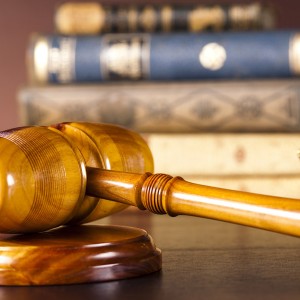 Recently, in an Orange County personal injury sexual abuse case, the Fifth District Court of Appeal ruled on issues surrounding improper closing arguments and a directed verdict.   On January 31, 2019, in the case of Jagger Ferguson v. Orange County, (Florida 5th DCA 2019) Case No. 5D18-2405, they reversed the trial court's grant of a directed verdict in favor of the Plaintiff and the granting of a mistrial for improper closing arguments.
The case arises out of an alleged sexual abuse and resulting post-traumatic stress disorder that occurred during Mr. Ferguson's jail tour.  He was doing a jail tour as part of a juvenile diversion program.   After a defense verdict was entered, the Trial Court entered a directed verdict against the Defendant finding that no reasonable jury could find otherwise.  And, the Trial Court granted a mistrial, ruling that Defense Counsel violated two orders on motions in limine.  The first order prevented the defendant from showing the jury an unredacted document that showed the Plaintiff was doing the jail tour as part of a diversion program.  The defense lawyer violated that order showing the unredacted document to the jury.  The second order prevented Defendant from mentioning that Plaintiff had a collateral source that may pay for any medical treatment he needed in the future.  The defense lawyer also blatantly violated that order, stating that the Plaintiff's current employer, the United States Army, would "take care of its own".
In reversing the grant of a directed verdict, Justice Evander, who penned the decision, reasoned that, while it was true that no reasonable jury could find that the Plaintiff was comparatively negligent, the jury could have entered the defense verdict on the basis of lack of causation.  On the issue of the mistrial and violation of the orders on motions in limine, the 5th DCA applied the standard of fundamental error because no objections were made contemporaneously with the violation of the Court orders.  Applying that standard, Justice Evander referred to the case of Murphy v. International Robotic-Systems, Inc. 766 So. 2d 1010 (Fla. 2000).   The 5th DCA held that "[a]lthough defense counsel's aforementioned arguments were clearly improper, we cannot conclude that they were incurable or that they 'so damaged the fairness of the trial that the public's interests in our system of justice requires a new trial.'"  Murphy, 766 So.2d at 1031.