A relaxing family cruise turned into a nightmare when a 9-year-old was seriously injured on a Royal Caribbean ship. The child's family is now suing the cruise line.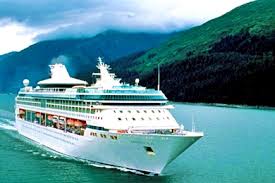 According to NBC Miami, the boy was injured while playing a game in the ship's entertainment zone for kids. The game involved two staff members throwing balls and children running to avoid them. One boy collided with another child, and his head struck a hard surface.
The ship, Monarch of the Seas, sailed out of Port Miami. Following the incident, the boy was rushed to a hospital in Nassau for emergency brain surgery.
His family is suing Royal Caribbean in federal court and claims that the activity that caused the injury was supervised by cruise staff and organized on the ship.
The family attorney stated that the child was projectile vomiting and that it was an unreasonable risk to put children in such a dangerous situation.
Although the cruise line sympathizes for the boy and his family, it denies fault stating that the injury could have happened anywhere. Royal Caribbean's director of global corporate communications, Cynthia Martinez, stated that the injury could have happened at a daycare, playground or school.
The family says that taking a child to the ship's entertainment zone for kids is something that many families do at sea, but the injury suffered by the boy will change him forever. Following a test performed at the Miami Children's Hospital, NBC 6 examined medical reports that showed dysfunction in an area of the child's brain.
The boy's mother states that she is not only concerned about the long-term effects of the injury but also about the lasting effects of the surgery. She addressed her worry that her son could have epileptic seizures.
Wolfson & Leon: Miami Personal Injury Attorney
The number of cruise ship accidents has increased over the last few years, and because Miami is the number one cruise port on the planet, the Magic City has seen its share of cruise accidents. The experts at Wolfson & Leon have an extensive case history for collecting damages in such cases.
With 50 years of experience, it's hard to find a personal injury attorney in Miami with a better reputation. If it's a cruise ship injury, a car accident or even a slip-and-fall injury, Wolfson & Leon has a solid case history that addresses almost every type of personal injury claim.
For more information, visit the website at WolfsonLawFirm.com. You can also call 305-891-4664 for a free case evaluation.