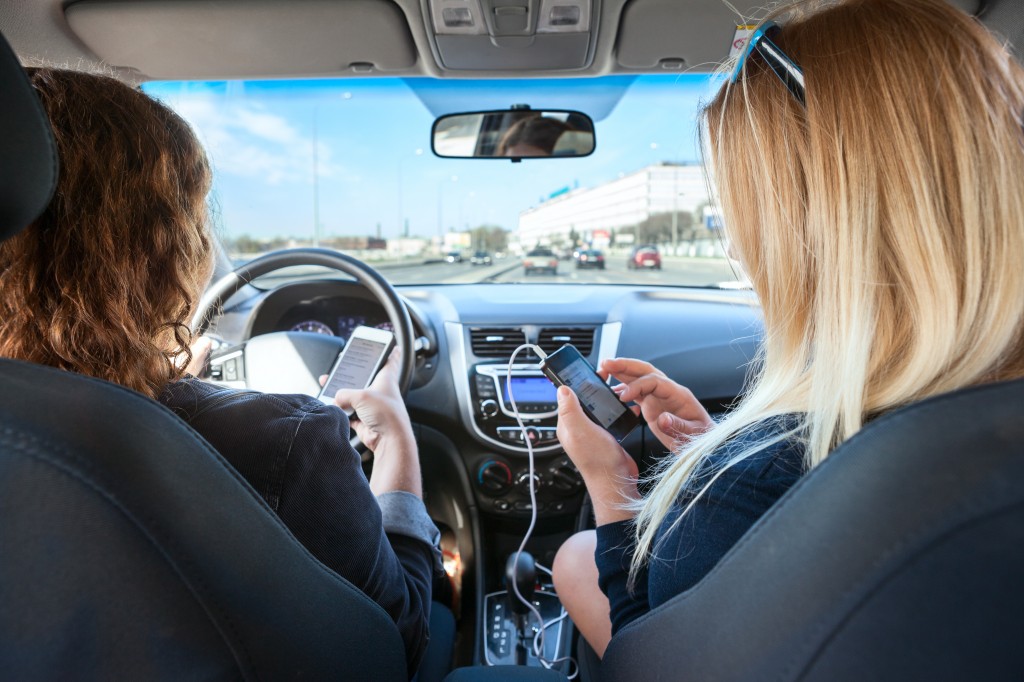 Turo and Getaround are the latest entries into the transportation landscape of South Florida. Think of it as an "Airbnb for cars". It is also commonly referred to as the "car sharing" industry. Unlike Uber or Lyft, which are "ride-sharing", car sharing companies such as Getaround and Turo offer to rent you someone's car. The car owners place their vehicle for rent by the hour or by the day or week on the car sharing company app. But as with all vehicles, especially in Florida, the question ultimately becomes who will pay for injuries and damages in an accident caused by a Turo or Getaround driver and vehicle. That is where the Florida car sharing accident lawyers at Wolfson & Leon can help. If you were injured in an accident involving a Turo or Getaround car, then call the Turo accident lawyers or Getaround accident attorneys at Wolfson & Leon at 305-285-1115 for your free consultation.
Getaround Car Accidents
In 2009, Getaround was founded in San Francisco. It was launched at the TechCrunch Disrupt in 2011. It began in Portland Oregon with the assistance of a Federal Highway Administration grant of more than $1.7 billion. As recently as April 2019, Getaround bought the carsharing company Drivy for approximately $300 million. It operates in Washington DC, Denver, Los Angeles, San Diego, Atlanta, Philadelphia, Seattle, New Jersey, San Francisco, Boston, Chicago and South Florida including Miami.
Getaround provides $1 million in liability coverage for third party accidents. This means that if a Getaround renter causes an accident and someone is injured, then there will likely be $1M in available insurance to pay for the damages and injuries of the injured person. It is an open question if the passenger of the Getaround vehicle would find coverage for the negligence of the Getaround driver. But there is one significant difference with the ridesharing companies. Carsharing companies do not offer uninsured/underinsured motorist (UM) benefits unless statutorily required. In Florida, UM is not a required coverage so the Getaround driver and/or passengers would not find any UM coverage from the Getaround insurance policy.
Given the complexities of determining the applicable insurance after any accident, it becomes even more difficult when that accident involves a carsharing vehicle. If you were injured in any type of accident involving a Getaround vehicle, then you should reach out to the Getaround car accident lawyers at Wolfson & Leon by calling 305-285-1115 for your free consultation.
Turo Car Accidents
Turo was established in San Francisco in 2010. It was formerly known as RelayRides. It has more than 200 employees. Turo is generally accepted as the leading carsharing company in the world with more than 4 million registered users and in excess of 170,000 available cars for rent. Turo does not own any vehicles so all the available cars are privately owned. Turo operates widely throughout the US as well as in Germany, the UK and Canada.
When a Turo vehicle is involved in an accident, the insurance situation is basically the same as other carsharing companies like Getaround. An injured person may have $1M in coverage available but since uninsured benefits are not required in Florida, Turo does not provide UM coverage. Considering the complicated scenario in a Turo car accident, you would be well advised to call the Turo car accident lawyers at Wolfson & Leon to find out what your rights are and what you can do to pursue the compensation that you deserve.  Call the carsharing accident attorneys of Wolfson & Leon at 305-285-1115 today.
Airbnb for Cars Comes to Florida
You may ask yourself why anyone would rent their car to a stranger in Florida. Like the answer to many questions, the answer is financial. The appeal to vehicle owners is to have their idle vehicles generating income. Carsharing companies generally retain 25% of the rental price. Customers enjoy the comfort and ease of renting a car for an hour or a week depending on their need. Some want an upscale auto to cruise Miami Beach. Others only need it to take a day trip. Yet others only need to rent a car for a couple hours. Seems like a win-win for everyone right? But the carsharing industry has natural opponents – namely the rental car companies.
These new technology platforms usually arise as an opportunity but at the expense of an existing industry. The taxi industry went after Uber and lost. Airbnb has been attacked by the hotel and resort industry. In the same way, the rental car industry will come after companies like Turo and Getaround.
In addition to lobbying legislatures to apply the existing laws, regulation and taxation relative to rental cars upon carshare companies, at least one company has begun to compete directly. EnterpriseShare has been established by Enterprise. It is available in a handful of US cities and through Europe. It has not entered the Florida market yet. U-Haul is also developing some form of competition which makes sense since their core business model is like carsharing – but for moving trucks. However once the model is refined, we can expect more competitors. That same evolution resulted in Lyft challenging UBER as well as Door Dash, Postmates and others competing with UberEATS. The progression will also lead to regulations including insurance. Ridesharing networks are now governed by newly enacted Florida Statutes. You can expect the same in the future for food-delivery services, residence sharing and car sharing industries. It is just a matter of time.
Carsharing Accident Law Firm
At Wolfson & Leon, their personal injury lawyers have defended the rights of the injured since 1963. That is more than 55 years of service for victims of negligence in Florida. As new technology emerged, the Florida accident attorneys at Wolfson & Leon have also evolved to better serve all their clients. In addition to the basics of personal injury representation, these developing technologies require complex insurance/legal analysis to determine the best path for financial recovery. The Florida personal injury attorneys at Wolfson & Leon take their job seriously and pride themselves in providing stellar client service.
If you were injured in any kind of accident in Florida, then you should call the Florida personal injury lawyers at Wolfson & Leon. They are available to take your call 24/7 and have offices in Miami, Fort Lauderdale, West Palm Beach and Fort Myers to serve anyone in Florida. Any accident can be confusing and overwhelming, but there is no rule that you need to face it alone. Call 305-285-1115 and get the answers you need so that you can get the justice and compensation that you deserve. Call now. They can help.