Slip and fall cases are hard.  And, summary judgment is very difficult at times to avoid.  This is due to the relatively new statutes.  But if the Court lets defendant's argue evidence that was not filed, well that makes it even more difficult.  Recently, the Fourth DCA corrected a trial court that allowed evidence to be presented during a Summary Judgment Motion that was not filed in accordance with the rule.  In fact, that evidence was relied upon in the trial court's ruling on the slip and fall case.  The ruling, actually, dismissed the case because the Plaintiff was found to be an undiscovered trespasser.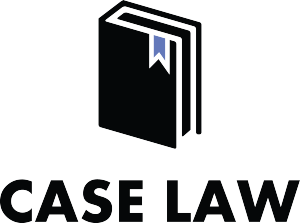 The Fourth District Court of Appeals recently reversed a trial court's ruling granting summary judgment for the defendant in a slip-and-fall case when it came to the issue of allowing deposition testimony that was not attached to the motion, pretrial filings, or the record of appeal. In Denniser v. Columbia Hospital Corporation of South Broward d/b/a Westside Medical Center, 39 Fla. L. Weekly D990a, the appeals court would not conclude that Denniser was an "undiscovered trespasser" in the hospital pantry because the only evidence Columbia brought and relied on was deposition testimony where Denniser said she did not see anybody before she fell, which was not attached or admitted into evidence.
In doing so, the 4th DCA cited Servedio v. U.S. Bank Nat'l Ass'n, 46 So. 3d 1105, 1107 (Fla 4th DCA 2010) to assert that "a trial court's order for summary judgment must be reversed when there is no sworn evidence, in the record, to support that motion." So although there is relevant testimony to support Columbia Hospital's motion for summary judgment, procedural and evidentiary rules preclude admissibility of the statement and left a gaping genuine issue of material fact to be resolved by a jury.
If a Defendant moves for summary judmgent, any evidence they argue has to be made part of the record.  If not, the case could get reversed.  As much as this case dealt with the ultimate conclusion that the Plaintiff could not be found to be an undiscovered trespasser, it was more about the procedure in disallowing that finding.  So, if you are the Plaintiff, make sure everything the defendant argues at summary judgment was included in the record.  It seems obvious, but sometimes, with all of the evidence being considered, the defendant may not have filed or served certain things in compliance with the rule.
So don't forget to make sure everything argued during that Motion for Summary Judgment hearing was filed as evidence.