After originating a multi-car accident almost two months ago Isis Cesar, 36, was arrested August 5, 2013 and now faces DUI and manslaughter charges. According to reports, she takes several medications, was under the influence of alcohol at the time and smoked marijuana the day before.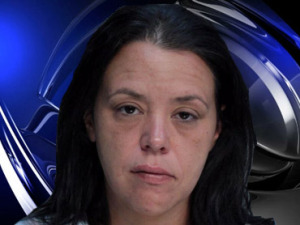 According to police, on May 9, 2013 Cesar was traveling more than 70 mph in an area where the speed limit was 40 mph around 2pm in Northwest Miami-Dade, when her car hit another vehicle turning left at 47th and NW 7th avenue. This caused the other driver's car to crash into the car of Juan Liriano, age 71. Liriano's car flew into the air and was hit yet again, ending his life.
Florida DUI and Manslaughter Penalties.
Florida has very strict DUI and manslaughter penalties. If convicted of a DUI, Cesar can face fines, jail time, lose her license, have an Ignition Interlock system installed on her car, face higher insurance rates and have the conviction stay on her record for 75 years.
If convicted of manslaughter, Cesar can face up to 15 years in prison, a fine of $10,000 or both. Since Liriano was elderly, it could be treated as 1st degree manslaughter, which could mean up to 30 years in prison. The state also takes the defendant's criminal history into account, and could increase the penalties.
Seeking Legal Help for an Accident caused by a DUI
If you or a loved one has been injured or killed in an accident caused by a DUI, accident attorney Jonah Wolfson of Wolfson & Leon in Miami is here to help. Jonah has been practicing law for 12 years and was recently awarded the Chicago-Kent young Alumni award. He grew up in the area and is committed to making a positive difference in the community.
Jonah can also help you with medical malpractice, slip and fall and other serious injury cases. He will fight for your rights and doesn't get paid unless you do. For more information on the types of cases that Jonah handles you can visit the firm's website.
Contact Jonah today for a free consultation at 305-285-1115, by visiting the law firm on SW 3rd Avenue or by email at jonahwolfson@wolfsonlawfirm.com. House calls are also available if you aren't able to come to us.