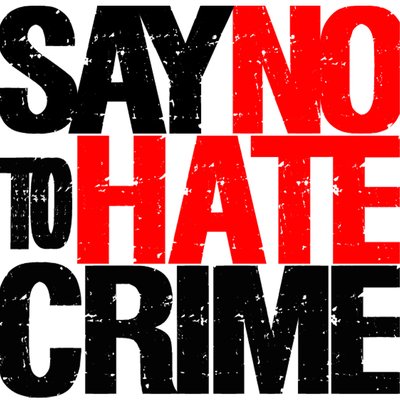 The Miami Beach Gay Pride mission statement is aimed towards bringing together the people of the lesbian, gay, bisexual, and transgender community, as well as their allies, supporters, and friends to celebrate the incredible culture and spirit of the LGBTQ community. The event is celebrating its tenth anniversary this year and organizers expect even more than the estimated 135,000 attendees of 2017.  While much of the focus remains on enjoying the event, it is also important to remain vigilant against all forms of hate crimes. We, as a community, must always remember that no one counts unless everyone counts.
At Wolfson & Leon, our hate crime injury lawyers in Miami have helped victims who were seriously hurt since 1963. Our service to the community has always included those who were injured or worse due to hate crimes.  All too often, crime victims who suffer injuries or families who lose a loved one to a criminal act feel that there is no possible way to get any measure of justice. But in some cases, knowledge of the law and how to conduct a thorough investigation will shine the light on a potentially responsible individual or company who was not apparent at the time of the crime.
If you need additional information on hate crimes and the organizations that exist to help, we would suggest you consider the following:
The Florida Attorney General's Office: Office of Civil Rights 107 West Gaines Street Tallahassee, Florida 32301 (850) 414 -3300
Federal Bureau of Investigation Uniform Crime Reporting Program 100 Custer Hollow Road Clarksburg, WV 26306: 304-625-2000: 304-625-4995 fbi.gov
National Gay and Lesbian Task Force 1325 Massachusetts Ave., N.W. Suite 6 Washington, D.C. 20005: 202-393-5177 or 3510 Biscayne Boulevard Suite 206 Miami, FL 33137: 305-571-1924 thetaskforce.org
Anti-Defamation League Florida Regional Office 621 N.W 53rd Street Suite 450 Boca Raton, Florida 33487: 561-988-2900: E-mail: florida@adl.org adl.org
Japanese-American Citizens League 1629 K Street N.W. Suite 400 Washington, D.C. 20006: 202-223-1240 jacl.org
NAACP National Headquarters 4805 Mt. Hope Drive Baltimore, Maryland 21215: 410-580-5777 naacp.org
The Prejudice Institute 2743 Maryland Avenue Baltimore, Maryland 21218-4329: 410-243-6987 prejudiceinstitute.com
S. Department of Justice Community Relations Services 51 First Avenue, S.W. Suite 624 Miami, Florida 33130: 305-536-5206 www.usdoj.gov/crs/
League of United Latin American Citizens 1133 19th St. N.W. Suite 1000 Washington, DC 20036: 202- 833-6130 lulac.org
Organization of Chinese Americans, Inc. 1322 18th Street, N.W. Washington, D.C. 20036: 202-223-5500 ocanational.org
Southern Poverty Law Center 400 Washington Avenue Montgomery, Alabama 36104: 334-956-8200 splcenter.org
In some cases, negligent or inadequate security is to blame. In other cases, a failure of policies and procedures or a systematic breakdown played a significant part in the commission of the criminal act. That is why if you or a loved one were injured or killed during the commission of a hate crime, you are well advised to speak with a Miami personal injury attorney. At Wolfson & Leon, our Florida crime victim compensation attorneys are here to help.
We can see you at our offices in Miami, Fort Lauderdale or West Palm Beach. We proudly serve the communities of Florida including Cape Coral, Florida Keys, Tampa, Sarasota, Orlando, Lee County, Naples, Fort Myers, Gainesville, Jacksonville and Tallahassee. If you were a victim of a hate crime in Florida, don't be a silent victim. Reach out to law enforcement and the organizations that exist to help. Finally, contact our Florida hate crime attorneys to find out what your potential legal options might be. Call Wolfson & Leon anytime for your free consultation at (305) 285-1115.