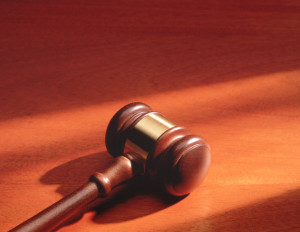 Did you know that Florida has a Public Records Act?  Don't worry, most people don't. But the fact is that Florida has a very strong public record law. This week the Florida Supreme Court confirmed that policy with emphasis.
Florida has a strong public policy in favor of open access to public records. It's the policy of this state that all municipal, county and state records remain open for copying and inspection by any person. By law it is the duty of each agency to provide access to public records.
Transparency is the cornerstone of our system. The government works for the people. The government spends the peoples' money. Therefore, the government should work in the sunshine and the people should have open access to public records.
You might ask – what kind of public records are available? Many times, personal injury attorneys will request public records as part of their investigation of a car accident or slip and fall. Records are available to determine if some person or agency knew, or should have known, a dangerous condition existed before the client was injured. Video records can provide proof of an accident. In negligent security cases, crime reports can show that a property owner had to be aware of the need for security because of repeated criminal acts in the area.
There are limits to what anyone can see. Certain functions of the Executive Branch are exempt. Agency's administration, investigation, and personnel information are generally exempt. But when a private company does the work of a municipality, county of state agency then those records are subject to the Public Records Act.  If you think of what would be a normal governmental function and it is outsourced to a private company, then it makes complete sense that those records should be made available to the public. Examples include engineering companies, contractors and tow truck companies.
What happens when a request for public records is denied or simply ignored? Florida law provides a solution. The person who requested the records can get a lawyer to file a lawsuit to compel the agency to produce the records. If the court determines that the agency violated the Public Records Act, then the court will order the attorneys' fees and costs to be paid by the agency.
The Florida Supreme Court made an important decision on the Public Records Act this week.  On April 14, 2016 the Court held that public agencies are responsible for attorneys' fees and costs when they violate Florida's open-records law. In a 5-2 decision, the majority rejected the agency arguments that they should only have to pay legal fees when there is a showing of "bad faith" In other words, the agencies sought to create an additional hurdle of proving the agency acted unreasonably in order for plaintiffs to recover fees.
Justice Barbara Pariente wrote the majority opinion stating ""There is no additional requirement, before awarding attorney's fees under the Public Records Act, that the trial court find that the public agency did not act in good faith, acted in bad faith, or acted unreasonably." The only necessary determination is whether the agency violated the Public Records Act.
This issue is not closed by any means. The Florida Legislature will likely consider amending the Public Records Act at some point. In our analysis, the amendment will likely require agencies to have a system in place to process the request and ensure production. Individuals requesting records will likely be required to use the system in place.  Finally the Legislature may very well require plaintiff's to show that the agency acted unreasonably or in bad faith. Likewise, the agencies could be allowed to defend Public Record Act cases with a defense of goof faith. Of course, any amendment by the Legislature will ultimately be reviewed by the Florida Supreme Court. Stay tuned.
At Wolfson & Leon, we strongly support Florida citizens' rights to access public records. We file Public Record Act violation cases when necessary to help our clients gain the access they are guaranteed by the Pubic Records Act. If you would like our assistance in helping you gain access to public records, please call us today for a free consultation.
In addition to getting access to public records, our Miami personal injury attorneys can help you move your case to settlement or verdict.  Call us at 305-285-1115 to set up a free consultation with a personal injury attorney. Wolfson & Leon also represents accident victims in Miami Gardens, North Miami, Coral Gables, Pembroke Pines, North Miami Beach, Lake Worth, Coconut Creek and other cities throughout South Florida.