EVIDENCE OF FUTURE MEDICARE BENEFITS AT IS NOT ADMISSIBLE AT TRIAL
State Farm took a father and his developmentally disabled adult son to the Florida Supreme Court and lost. The son was hit by a vehicle while riding his bicycle in 2007. Since he was disabled, his father, as his parent and natural guardian, sued State Farm for uninsured motorist benefits in the case of Joerg v. State Farm.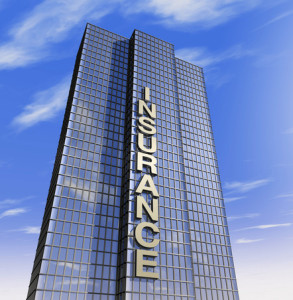 Before the accident, the son was entitled to Medicare benefits because of his disabilities. At trial, the father and son asked the trial court to prevent State Farm from telling the jury about his benefits under Medicare and Medicaid. The trial court agreed with the father and his son. After a four day trial, the jury awarded a total of $1,491,875.54 which included $469,076 for future medical expenses. State Farm appealed the case all the way to the Florida Supreme Court.
Almost 8 years after the accident, the Florida Supreme Court rejected State Farm's position. The Court ruled to do otherwise "…would result in a new trial in which State Farm would be permitted to present confusing, prejudicial, and speculative evidence of Luke Joerg's future entitlement to Medicare benefits, when State Farm would not otherwise be permitted to seek a reduction of the value of these benefits from any award Joerg might receive. This we cannot allow."
The Florida Supreme Court has now ruled that evidence of an injured person's eligibility for future benefits from Medicare, Medicaid, and other social legislation as collateral sources must be excluded at trial. Although it took this father and son 8 years to achieve full justice, all insurance companies and defendants are on notice that they must accept full responsibility. They are not allowed to present "confusing, prejudicial, and speculative evidence" to escape their obligations. It is now up to the skilled trial attorneys who represent injured people to make sure the Florida Supreme Court's ruling is applied equally and fairly throughout Florida.
Wolfson & Leon is a Miami personal injury law firm located in Miami, Florida. The trial attorneys at Wolfson & Leon offer assistance to all car accident victims in Miami, Florida. If you are suffering from injuries sustained in a bicycle, car or pedestrian accident, call Wolfson & Leon. If you do not recover, you pay no attorneys' fees. Schedule a free initial consultation today by calling us at 305-285-1115.