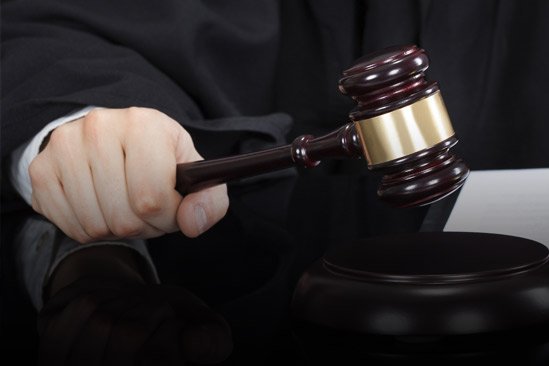 Can I get the other side to pay my attorney's fees in my Miami car accident case?  The answer is sometimes, yes.
The Miami car accident attorneys at Wolfson & Leon work with the rules surrounding proposals for settlement regularly. A proposal for settlement is basically an offer to settle and either side can file one. This is the process and law that may help you get the other side to pay your attorney's fees.  Under Florida Statute 768.69 which is Florida's Offer of Judgment and Demand for Judgment statute, during litigation a Miami car accident lawyer can send a proposal for settlement to the other side. If you go to trial and get 25% more than what you asked for in the proposal, then you can get the other side to pay for your attorney's fees.  That means that you may not have to pay the contingency fee at all.
Now, this law can be used against you too.  This means that, if the other side sends a proposal to you and your end verdict at trial is 25% less than what was offered to you, then you will need to pay their attorney's fees and costs. As far as costs, Florida law does provide for the prevailing party to recover costs from the losing side even without a proposal being issued.
Now, a whole separate question arises as to whether the attorney's fees are recoverable under the other side's car accident insurance policy. That is, if you get a verdict and are entitled to attorney's fees, does the other side's insurance company have to pay for it? The answer is that in Florida, there is a conflict in the courts on this issue.  Recently, in GEICO v. Macedo, 41 Fla. L. Weekly D1114b (Fla. 1st DCA), the Court found that an insurance company for a person found responsible for another's attorney fees had to pay. However, that was the First District Court of Appeals.  And, the Court in that opinion certified a conflict with the case of Steele v. Kinsey, 801 So.2d 297 (Fla. 2nd DCA).  That means that the appellate court justices in the 1st District Court of Appeals are acknowledging that the law is potentially different in the two districts.  Thus, they give the Supreme Court of Florida notice and an opportunity to react to the situation.
In GEICO v. Macedo, the Court noted that GECIO's policy gave it the sole right to litigate or settle claims and that it was contractually obligated to pay for all investigative and legal costs incurred by them and all reasonable costs incurred by an insured at GEICO's request.  So, they reasoned, because it was the insurer's choice to litigate, the resulting expenses should be the insurer's responsibility also.  And, it would appear that the Macedo case would have those attorney's fees be paid without regard to the bodily injury coverage limits.   So, theoretically, if an attorney fee award was in excess of the policy limits, it would still need to be paid.
The Miami Car Accident Lawyers at Wolfson & Leon file Proposals for Settlement in car accident cases to maximize their client's ultimate recovery. If you were in a Miami car, truck or motorcycle accident and are going to trial, your Miami Personal Injury Lawyer should almost always have a proposal for settlement pending against the Defendant.  And, choose the number that is the lowest you can live with. This is important because you want to give your Miami car accident attorney a chance to get the verdict that is 25% more than the proposal and will trigger attorney's fees.  The lower the proposal, the more likely it will be that you can beat it.  But, be ready, often the Defendant will take the proposal.  So make sure that it is something you can live with.
At Wolfson & Leon, our Miami Car Accident Attorneys can help you understand the reasons to file a Proposal for Settlement and how to attempt to maximize your recovery in your personal injury case. Contact us at 305-285-1115. Wolfson & Leon also represents car accident victims in Hialeah, Kendale Lakes, Hallandale, Tamiami, Palm Beach, Allapattah, Westchester and other cities throughout South Florida.