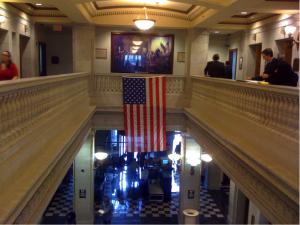 You just got your summons for jury duty and your first thought might be "How do I get out of jury duty in Miami?" But if you really think about it, is that the right thing to do? What if you had a personal injury case that needed to be tried before a jury and no one showed up? What if you were the victim of a crime and were relying upon good intelligent jurors to weigh the evidence in your case against the Defendant? Or, even worse, what if you were a wrongly accused Defendant and you were innocent and needed smart jurors to see that?
Trial by jury is the cornerstone of our judicial system. We here at Wolfson & Leon are trial lawyers who represent people who suffered personal injuries due to the negligence of others. We consistently rely on the good citizens of Miami-Dade County to serve as jurors. We always encourage our clients, employees and attorneys to serve when called.
We also believe that everyone who is eligible should serve as a juror because we all count on each other to get through this life. One day you might be a juror. The next time you might be a plaintiff or a defendant and you will be counting on a jury to deliver justice. We all need each other and our system of justice counts on all of us.
Now, there are legitimate reasons to be excused or get out of jury service. In Miami, the Clerk of the Court sets forth the persons who MUST be excused with proper documentation as follows:
People under 18 years of age.
People who are not U.S. citizens (with proof of non-citizenship).
Persons who are no longer residents of Miami-Dade County (if you live in another state, send a copy of your new Driver License from that state, if you live in Florida but not in Miami-Dade County, send a copy of your Florida Driver License with your new address).
People under prosecution for a crime (proof of current ongoing criminal case must be submitted).
Convicted felons who haven't had their civil rights restored (charging document, probation order and/proof of conviction should be submitted).
Deceased people (death certificate shall be submitted, but certified copy not required).
The following people can serve, but MAY be excused upon written request:
People physically unable (a current, signed, original doctor's certificate shall be submitted).
People who served as a juror within the one year of their summons date (send a copy of certificate of attendance from the court where you reported for jury duty within one year).
People responsible for the care disabled family member or of an infirm, who are not employed on a full time basis (additional information might be required).
Expectant moms (send a doctor's certificate).
Full-time, active law enforcement officers (send the agency name and personnel office phone number on the juror affidavit).  This exemption doesn't include officers in corrections in Miami-Dade County.
People 70 years of age or older.
Parents with a child five (5) years or younger, who are not employed on a full time basis (additional information might be required).
All requests have to be written. If the date of jury duty is inconvenient, then postponements are possible. The Court will usually give one courtesy postponement of jury duty as follows and set forth by the County:
Pick a specific non-holiday Monday no more than 60 days from the day on your summons.
Finish all the information on the juror affidavit including telephone number, signature, should they need to call you for additional information. Be sure to fill out the employment section even if you are not employed or working.
Requested dates for jury service are normally accommodated.
Full-time students shall provide a date certain in their next break from school.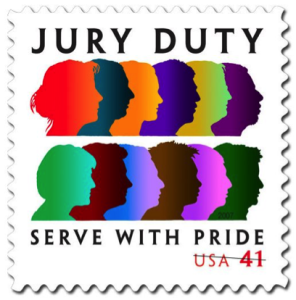 Wolfson & Leon is a Miami personal injury law firm located in Miami, Florida that practices entirely in the field of all types of accident, injury, and wrongful death cases. We do not represent people with jury duty issues. This article is for information only and in no way encourages the illegal avoidance of jury service. Rather, we wrote this to try to encourage the good people of Miami-Dade County to follow through with their service and to respond to a commonly asked question.
The firm routinely accepts trial referrals. We are a boutique law firm that represents clients, giving them the utmost personal attention. Wolfson lawyers help clients in all parts of injury and wrongful death claims, handling cases from initial investigation, through trial, and even appeals.