Insurance companies classify injury claims for evaluation and efficiency. One of the main categories are MIST (Minor Impact Soft Injury) or LIST (Low Impact Soft Tissue) claims. Once a claim is designated as a MIST claim, the insurance company will set a value based on other MIST claims and rarely increase the offer unless there is a significant and serious change in the facts of the claim.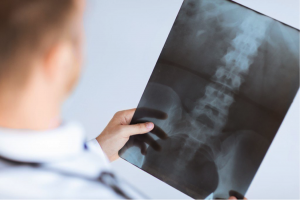 One of the goals of an insurance company is efficiency. It is how they maximize their profits. Think about how insurance companies encourage or reward you for going online to self-service your policy and premiums. Every time you handle your insurance issues online, you are not costing the company any employee time – and time is money.
By classifying cases insurance companies, reduce your claim to simple numbers. There is no consideration of the shock, pain or emotional toll caused by the accident as it is irrelevant to the insurance company. They can give a young claim representative hundreds of MIST claims with talking points and marching orders to handle all of the claims the same way.

Insurance companies can also implement overall strategies and goals such as driving down the number of claims over time. By deciding to offer only what they think a case is worth without regard to the amount of your medical bills, you are left with the choice of accepting a ridiculously low settlement or going to trial. If the insurance company establishes its reputation for going to trial, that fact will eventually affect your ability to get an attorney of your choice because of the cost/benefit analysis in evaluating your case. Insurance companies understand this and use it to their advantage.
So what can you do? If you are injured in any type of accident you should get medical care as soon as possible. One of the top reasons for a low offer is the delay in getting medical care and treatment. You should assume the insurance company will doubt you and your claim. Therefore you should do whatever you can to document your case including photographs. The good thing is that most everyone has a smart phone now and can take photos at will. If you slip or trip and fall, take photographs if possible. If you are in a car accident, take photos as soon as you can safely do so. And if the damage to your car is minimal, sometimes the other car will show more damage so get both cars.
Your choice of a lawyer can also affect your claim. Insurance companies will never admit that they take your lawyer's reputation into account when evaluating your case, but that is simply not true. Your decision on what lawyer to hire is an important one. You are strongly encouraged to ask about their experience and qualifications. It is important that you are comfortable with your personal injury attorney.
Wolfson & Leon is a Miami personal injury law firm located in Miami, Florida that practices entirely in the field of all types of accident, injury, and wrongful death cases. The firm routinely accepts trial referrals. It is a boutique law firm that represents clients, giving them the utmost personal attention. Wolfson lawyers help clients in all parts of injury and wrongful death claims, handling cases from initial investigation, through trial, and even appeals.