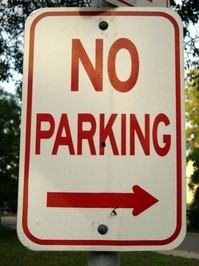 A member of the well-known Miami Mas Canosa family has filed a class action lawsuit against Tremont Towing because his car got towed from a private parking lot during non-business hours. He claims that the towing company violated Miami-Dade County and City of Miami Beach laws requiring private property owners to authorize every tow with a signature. The lawsuit alleges that Tremont Towing cannot operate under a blanket request to tow vehicles without specific individual approval. The class action lawsuit also alleges that the City of Miami Beach gets a percentage of the tow fees and, as a result, the City is also named as a defendant. While taking such a position is popular (everyone hates towing companies until you need one), it is wrong and the class action lawsuit should be dismissed.
The County law clearly states that certain sections of the County's towing laws do not apply in any municipality that has adopted and maintains in effect ordinances or regulations governing the same matters. Miami Beach has adopted its own local towing ordinance, including procedures for the removal of trespassing vehicles from private property. It specifically states that during non-business hours, a towing company does not need permission from the property owner to tow vehicles that are illegally parked. The lawsuit admits that the Plaintiff trespassed on the subject property for at least one hour and a half on an early Sunday morning. However, there appears to have been no business open during the hours that Mr. Mas illegally parked his vehicle and was towed. In other words, Mr. Mas' vehicle was towed during non-business hours.
Tremont Towing attorney Ralph Andrade told the Miami Herald that he is confident that the class action lawsuit will be dismissed.
"Mr. Mas admits he trespassed on private property by leaving his vehicle unattended for an hour and a half. Rather than accept responsibility, he attempts to shift the blame on my client for allegedly failing to follow a Miami-Dade County regulation that does not apply in Miami Beach."
The law is clear and it makes sense. Local ordinances should take precedence over county laws on local issues like towing. Parking can be a challenge in unincorporated Miami-Dade County but everyone would agree that parking in Kendall is different than parking in Miami Beach. Parking – or lack thereof –  is a recurring issue in Miami Beach politics. But the City has the obligation to keep its streets free of illegally parked vehicles so residents who pay for the right to park actually have a space to park in when they get home from work. And similarly, private property owners have the right to keep their properties free of trespassing vehicles.
The City of Miami Beach should also be dismissed from the lawsuit because the city does not share in the revenue of private property tows.
Although the class action lawsuit over towing made for good headlines, it should be dismissed because the law is clear.
The Miami Personal Injury Lawyers at Wolfson & Leon represent people injured in all aspects of personal injury and wrongful death including:
Wolfson & Leon in Miami has been helping personal injury and the families of wrongful death victims for over 60 years. Jonah Wolfson is a bilingual personal injury attorney in Miami and is available to speak to you now. The personal injury attorneys of Wolfson & Leon represents clients in Little Havana, Princeton, Miami Lakes, Brickell, Plantation, Sunrise, Country Club, Indian Creek, Tamarac, North Bay Village, Mid Beach, North Beach, South Beach and all of the proud local neighborhoods and communities of South Florida.