The media is abuzz with a new theory concerning movie star Paul Walker's death. Professional drivers claimed that he original drag-racing story didn't quite add up. Auto Blog relates that Roger Rodas' peers described him as a "world class driver," and many people couldn't believe he would be that reckless.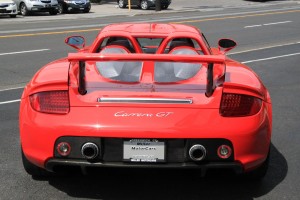 The new theory shifts the blame from Rodas to the Porsche Carrera GT that he was driving, citing the fact that the car has a sordid safety record and was the subject of a multi-million dollar lawsuit. Specifically, some speculate that a steering fluid leak caused the accident, citing a trail of fluid that began before the skid marks at the scene of the accident as evidence.
If You Dismiss The Theory As Unreasonable, Just Take A Look At The News
It's not just $450,000 cars that we should worry about; a quick review of the news shows just how often car malfunctions cause fatal accidents. For instance, Fox News linked a deadly bus crash last month to a tire recall. A burst tire caused the crash and claimed the lived of two adults from a church group. Eight others suffered injuries including seven children.
An investigation into the crash determined that BFGoodrich recalled the bus's tires along with about 800,000 others. The National Traffic Safety Board is investigating to determine whether or not the church received the recall notice.
If a vehicle malfunction or a driver's negligence led to your injuries, we are here to help you seek justice. Your injuries may qualify you to file a personal-injury lawsuit against the manufacturer or the negligent driver. Don't wait; call our offices at 305-285-1115.
GM Initiates Recall Over Faulty Ignition Switches That Cause Car Accidents
What could cause General Motors (GM) to recall more than 770,000 cars? Florida Today reports that the auto manufacturer initiated the recall after learning that faulty ignition switches caused at least six fatal accidents. It's difficult to estimate exactly how many accidents the flaw caused, but we know there have been at least 22.
We can anticipate more reports of accidents now that the word is out. GM says that attaching too many items on your key-ring can trigger the ignition failure, so if you own 2005-2006 Chevy Cobalt, you may want to reconsider the souvenir keychain.
If you've been in an accident that was caused by the negligence of a person or company, it's easy to feel lost and frightened. To consult with a Miami accident attorney that you can count on, contact us. At Wolfson & Leon, LLP, we have more than 50 years of experience, and we offer free consultations. To learn more, give us a call at 305-285-1115.