A recent case involving the death of a 78-year-old male, Kenneth Steadman, while under the care of a Florida medical center has brought serious medical malpractice claims back to the spotlight. In this situation, as reported by The Ledger, the elderly male died from complications involving an issue with blood clots in the lungs, or pulmonary thromboembolism.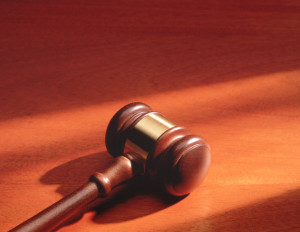 Subsequent to an investigation into the matter, the man's wife, Linda Steadman, has filed a civil lawsuit against all concerned, including the doctor, Lozano Internal Medicine Clinic, the Lake Wales Hospital Corporation and Lakeland Home Care Services. The amount claimed is $15,000.
Steadman and her personal-injury attorney believe the circumstances surrounding the case are clear indications of malpractice and improper procedure being followed. Ms. Steadman claims the healthcare providers incorrectly assessed her husband's deteriorating condition.
With the assistance of a personal-injury lawyer, Ms. Steadman is now in a position to claim damages in a civil suit against all involved in her husband's death. This is a field in which Wolfson & Leon, LLP have vast experience.
Our Miami-based law firm has been operating in the field of personal-injury law since 1963, and we have an experienced team comprising specialist accident lawyers. The team is on hand, whether you require a car accident lawyer or a lawyer to assist in the case of a slip-and-fall, and our many years in practice are testimony to our hard work and dedication to our clients' interests. To schedule a consultation with a Miami personal-injury lawyer, call us today at 305-285-1115.
Storefronts at High Risk for Personal Injuries
A recent incident at a Cumberland Farms convenience store highlights the surprisingly high number of storefront crashes that take place across the United States on a regular basis. In a story reported by Fair Warning, an elderly man suffered a stroke and lost control of his vehicle outside the convenience store, fatally crushing the 43-year-old victim against a wall inside the businesses.
According to Cumberland Farms, accidents such as these are alarmingly common, with nearly 500 similar incidents being reported across their large number of east coast convenience stores.
A personal-injury lawyer or car accident attorney is typically appointed in these instances to investigate the situation and to ensure that any negligent parties are held accountable. It may be that a lack of safety measures at the convenience store played a role in the accident, and this has been the grounds for successful claims over the years.
If you've been in a similar situation, don't try to handle the court system alone. An expert accident attorney from Wolfson & Leon, LLP can assist you through the process and provide the support to help you and your family win the compensation you deserve. This can help pay for medical bills and lost wages. For more information or to schedule an appointment, call us today at 305-285-1115, and find out how more than a half-century of legal excellence can help you.