U.S. 1 is one of the most scenic highways in America. The Overseas Highway has been lauded for its vistas and its beautiful long bridges that cross miles of ocean. The highway follows Henry Flagler's old railway—a railway many thought impossible to build when it was constructed in 1912. Today, the Overseas Highway covers 113 miles and crosses 42 bridges, according to the Florida Keys website. Every summer, tourists and locals make the journey over this highway for fun, sunshine, and maybe a fishing or snorkeling adventure. Yet, this highway is also one of the most deadly in Florida.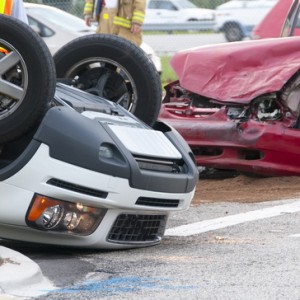 According to the Miami Herald, deaths on the Overseas Highway decreased in 2014 compared to prior years. The Florida Highway Patrol credits this reduction in people slowing down to avoid the consequences of a speeding ticket. The Florida Highway Patrol also credited better signage and better quality roads following construction efforts.
The Keys remain a popular overnight destination for Miami residents and visitors alike. In 2013, there were over three million overnight visitors to the Florida Keys.
The reality is that—despite the reduction in fatalities—the Overseas Highway is only two lanes in areas and offers very little margin for error when drivers are crossing bridges with narrow shoulders. In some places, passing can be difficult or outright dangerous. At night, individuals who have been drinking may be on the road, adding to the risk. While the speed limit is reduced at night, night driving over the ocean can be dangerous—especially if a driver is fatigued from a full day of being out in the sun.
Given all these factors, what can drivers do to stay safe when driving in the Keys this summer?
For one, drivers should never drink and drive. Alcohol use not only endangers your life, but the lives of innocent drivers on the road.
Next, drivers should only drive if they are well-rested. Studies have shown that driving while sleepy or fatigued can be just as dangerous as driving while under the influence of alcohol. If you plan to spend a day in the Keys and head back to Miami, plan your trip wisely to make sure you don't find yourself overly tired on the way home.
Avoid distracted driving. The sights on the Overseas Highway are marvelous, but your focus should be on the road and not the ocean. Trade off driving responsibilities, if you find yourself wanting to take in the views.
Fortunately, thanks to improvements U.S. 1 is safer than ever for drivers. Sadly, many individuals suffer personal injury or death every year due to the careless actions of other drivers. If you've suffered a personal injury, face high medical bills, or have had to miss time at work due to an accident, you need a personal injury lawyer in Miami, Florida fighting for your rights. Call the Wolfson & Leon and we will give you a free case evaluation. We will fight to get you the compensation you deserve.