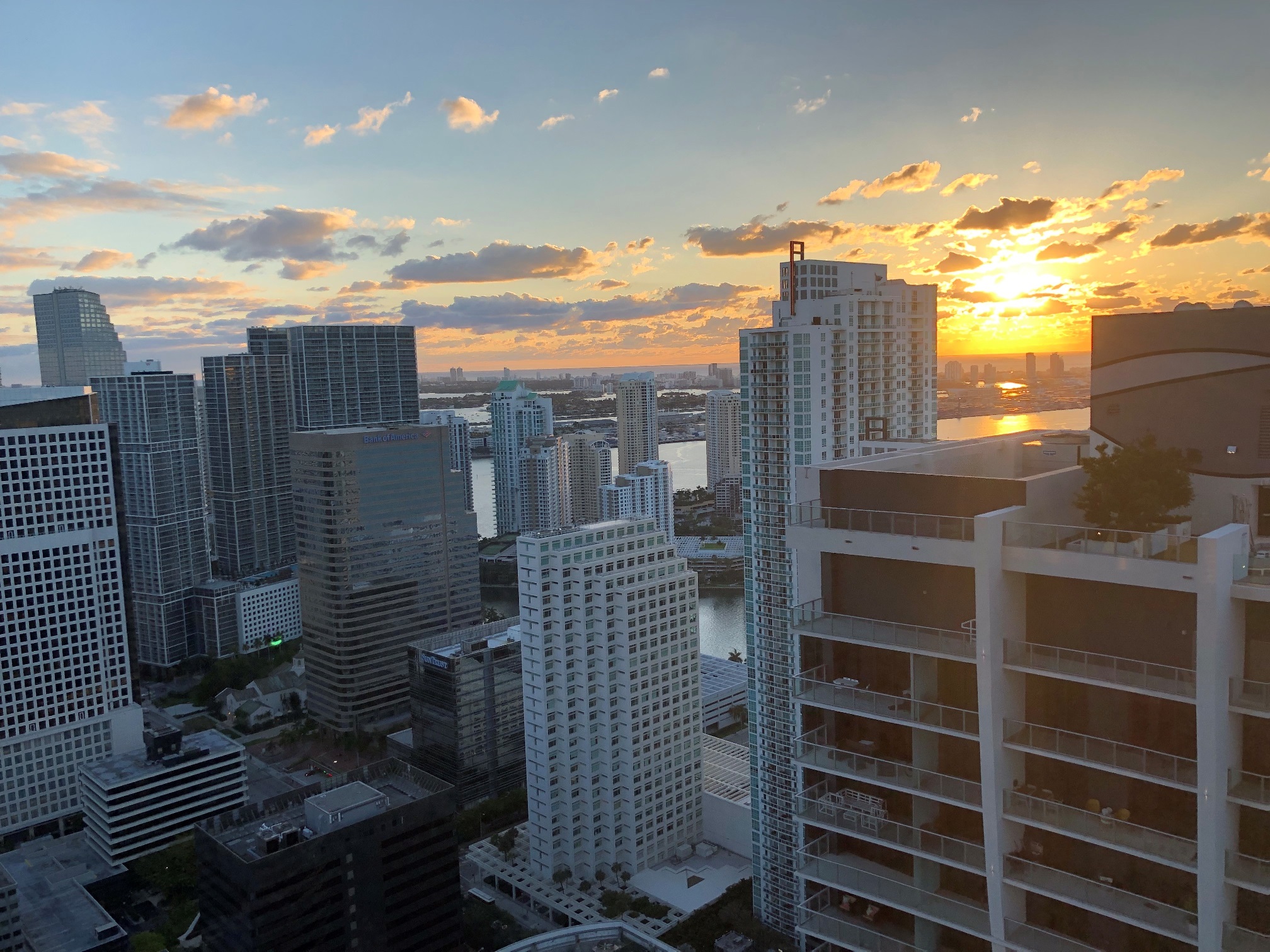 Every year, more and more people are deciding to make the move to South Florida. The small strip of coastline positioned between a swamp and the Atlantic Ocean provides year-round summer weather and plenty of sunshine. With such a small area that millions of residents call home, space can be limited. When the demand is high and supply is limited, the prices go up. The South Florida housing market has been well known for being the most expensive in Florida overall.
Residents looking to buy property will generally have to pay a higher price tag in South Florida than they would in other parts of the state for a similar property. If we focus in on Miami and the surrounding areas, it is estimated that the median home value is around $335,000. With families or individuals looking for a home, but cannot afford the luxury of owning a home, their only option is to lease. According to reports, an estimated median for rent in Miami is around $1715 a month. The high costs are another factor, but if we combine this with the availability of space, people must find a home that is affordable and available. With most of the land in South Florida already developed, the only place to add housing is upward. That is why condominiums have become a huge factor in being able to house so many people in such a small space.
Since 2012, reports state there have been 20,000 condo units built or planned for building along the South Florida coast. Condominiums have become a staple for the surrounding areas and the availability provides an easier housing solution for individuals and small families. As attractive as they have become, deciding to live in a condominium comes with several factors. One cannot simply just rent a condo and move in. Individuals that decide to lease or purchase a condominium, must apply and be approved to live in the unit. This application and approval process comes with a fee that can differ depending on the association and property management group. This fee can encompass several services, such as background and credit screening, move in and move out charges or even a general management fee. This appears to be a normal process, but what if the fee that is being paid is not only high in price but also is against the law.
The Florida Condominium Act is a state-mandated law that limits condominium associations from charging more than $100 per applicant. This fee covers any of the management charges as discussed above and the $100 cap has been in effect since 1992. Many property management groups will state that the fee is not enough to cover the clerical work that is needed during the approval process. However, this does not mean it is right to over-charge people just because they will pay. The average application and move-in fee can range anywhere from $250 up to $500. A person or family in a bind to find a home would pay the fee in order to not miss out on an opportunity or to move into the residence sooner. When analyzing the difference in charges, $150 may seem like such a small amount, but the number and injustice is greatly magnified when viewed as a whole. A report was run earlier in 2019 that showed 21,000 condo listings where 33% of them displayed transfer fees greater than the $100 cap.
The Florida Department of Business and Professional Regulation are the ones responsible to govern these agencies and associations but has been quiet in their actions against these hefty fees. They state that this is in part to having received very few complaints regarding the fees. Their reasoning, or lack of action, is due to the fact that many investors are foreign, from out of state or simply are Floridians that do not understand the law. In December 2018, a new rule to the Florida Administrative Code was passed, which allowed the DBPR to have more freedom in investigating and regulating this law by imposing up to a $5000 fine.
With a state law that has been in effect for so long and is blatantly being ignored, tenants are left wondering what options they have. Pursuing legal action for such a small amount may seem trivial considering attorney fees, but lawyers are seeking their attorney fees from the associations, rather than the clients. This does not only affect you but your fellow neighbors and future tenants. If fees of this nature continue to be collected, the integrity of the associations themselves will always be in question. By taking actions such as these, the community can help to police the associations that are deliberately ignoring state law.
That is why it is important to consult the best property management litigation lawyers in South Florida. You need to have someone on your side. You know that these associations will bring an army of lawyers to any dispute. If you feel that you or a loved has been overcharged and taken advantage of, you need to contact Wolfson & Leon today. Our condo association litigation attorneys will answer your questions for free. We can provide you with an action plan to make sure you get the compensation you deserve. We have offices in Fort Myers, Miami, Fort Lauderdale, and West Palm Beach so we can serve anyone in Florida who was overcharged by a condo association. Call us today at 305-285-1115 and let us answer your questions.