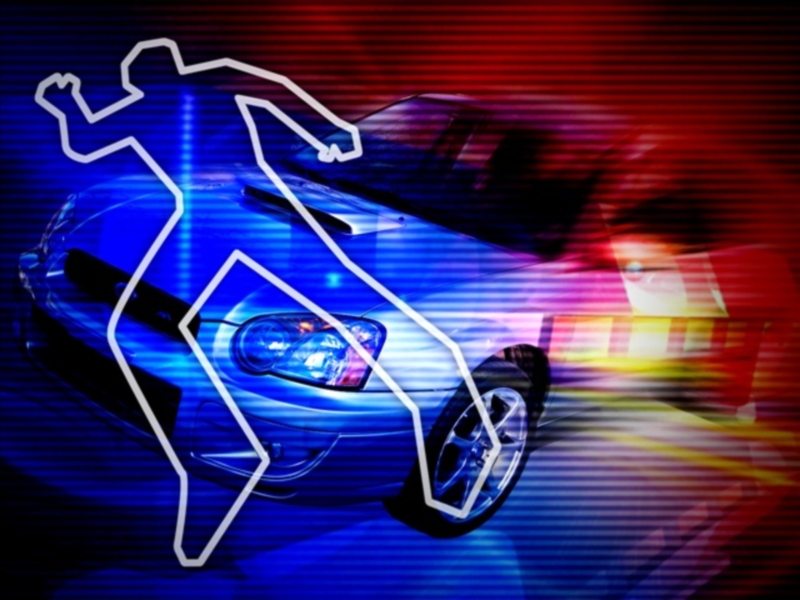 Going out for a walk may seem like a great idea. However, ironically, going out for a walk in Florida may actually lead to a serious injury or death.
Smart Growth America, a non-profit organization founded in 2000, found in a recent study that over the past decade, over 49,000 people in the United States were stuck and killed by drivers while walking on streets. Put another way, that is the equivalent of approximately 13 people per day.
The number of pedestrian fatalities has increased almost every year since 1990. In the past decade alone, there was a dramatic 35.7 percent increase in the number of pedestrian fatalities, with 2016 and 2017 being the deadliest since 1990.
Florida in particular is a dangerous state in which to walk. The state has nine out of the 20 deadliest U.S. cities for pedestrians, with six metros areas being the worst in the U.S. Over the ten-year span, there were over 5,000 pedestrian deaths in Florida, averaging an annual 2.73 pedestrian deaths per 100,000 people. This gives Florida a Pedestrian Danger Index (PDI) of 182.00. This makes Florida's PDI far over the national average, which is a low 55.3.
Out of the ten most dangerous metro areas, Florida boasts a whopping eight metro areas. The Orlando-Kissimmee-Sanford metro area was ranked as the most dangerous metro area in the entire country in which to walk. Between 2008 and 2017, there were 656 deaths. The second most dangerous area was the Deltona-Daytona Beach-Ormond Beach metro area with 212 deaths between 2008 and 2017.
The Palm Bay-Melbourne-Titusville ranked the third most dangerous metro area. North Port-Sarasota-Bradenton ranked the fourth most dangerous area. Lakeland-Winter Haven, the fifth most dangerous metro area. The Jacksonville metro area was ranked the sixth most dangerous metro area in the country. The Cape Coral-Fort Myers metro area ranked as the eighth most dangerous metro area. Lastly, the Tampa-St. Petersburg-Clearwater ranked as the ninth most dangerous metro area in the country.
The rates are much higher than other large states. For example, Texas' PDI is only had 1.79 pedestrian fatalities per 100,000 people, giving the state a PDI of 111.9.
So, what exactly is making this incredibly high rate of pedestrian fatalities? The issue is the design of our cities. Federal and state policies regarding transportation are extremely outdated. The city blueprints are designed around cars, with little to no regard for the pedestrians. The government has prioritized cars over walking or mass public transportation. These types of policies have led to wider roads and sprawling highways.
Those who suffer the most from these high death rates are the elderly, minorities, and others who spend a lot of their time walking in poorer communities. Unfortunately, the elderly is far more likely to get stuck in the middle of a crosswalk. In several cities around the country, people have petitioned their local government to increase the signal times so that the elderly and disabled are better able to
Another contributing factor of the pedestrian fatality rates is the high popularity of SUVs and other big automobiles such as pickup trucks. According to a National Highway Traffic Safety Administration report, these large automobiles are actually 2-3 times more likely to kill a pedestrian than area other automobiles such as sedans.
What is the key to making cities safer for pedestrians? The Federal Highway Administration has recommended designing safer streets that allow pedestrians more access. This means creating safer intersections with more times between lights. It also means creating more bicycle lanes.
Along with pedestrians, bicyclists are much more likely to be killed in Florida than any other state in the country. According to the National Highway Transportation Safety Administration, Florida routinely rates high on the national ranking of most dangerous cities for cyclists.
Unfortunately, in Florida, the cyclist death rate per-capita was approximately 60 percent higher than the second highest rated state. From 2007-2016, Florida had 6.2 deaths per 100,000 people. This is compared to only 3.9 deaths for Louisiana.
According to data from the National Center for Statistics and Analysis, out of the five worst metro areas in the country, four of those metro areas were in Florida. The Tampa-St. Petersburg area was the worst metro area in the nation, leading with a high rate of 7.0 deaths per 100,000 people. Jacksonville was a close second, with a rate of 6.0 deaths per-capita. Orlando came in third with a rate of 5.8 deaths per-capita. Miami came in fourth with a rate of 5.4 deaths per-capita. The fifth spot was taken by Sacramento, California, which had a rate of 4.8 deaths per-capita.
Throughout the country, approximately 840 cyclists were killed in automobile-related crashes in 2016 alone. That was a huge 35 percent increase from 2010, and the most deaths since 1991.
The figures were so bad, that in 2018 the Wall Street Journal declared Florida to be one of the most dangerous states in the country to ride a bike. The article listed Texas, Florida, and California as accounting for approximately 40 percent of the cyclist deaths in the country, despite those three states only having about 27 percent of the population.
In an odd twist, 2017 actually saw a drop in cyclist deaths to 116 (which was the fewest deaths since 2010). However, the number of cyclists who died between January to September was 95, which put it on track for a high rate of deaths for 2018.
So why the high rate of deaths? For Florida, the reason is a terrible combination of large numbers of tourists who are unfamiliar with the roads, relatively dense population areas, and elderly drivers.
Drinking while driving is a factor for the number of deaths. In 2015, the approximately 12 percent of drivers and approximately 22 percent of fatally injured cyclists had blood-alcohols levels at least or above the legal limit (0.08).
Texting has also become a big reason for the high number of both pedestrian and bicyclist deaths. While Florida, like most states, outlaws texting while driving, a police officer cannot stop a person for just texting while driving. The police have to find another excuse to pull someone over. Florida is only one in four states to not have texting as a primary offense.
There are signs that both the federal and state government are starting to take this seriously and try to fix the problem. In 2014, the Florida Department of Transportation changed the standard width for bike lanes. It was only 4 feet, but is now 7 feet, which is meant as a buffer. In 2016, the agency also deployed a $100 million campaign to better several thousand street lights across the state.
Florida Pedestrian Accident Lawyers
If you were injured walking in Florida, then call us at Wolfson & Leon. Our pedestrian personal injury lawyers are standing by to answer your questions. We have offices in Fort Myers, West Palm Beach, Miami and Fort Lauderdale. We also serve the communities of Naples, Sarasota, Tampa, Orlando, Gainesville, Jacksonville and Daytona Beach. Call us today at (855) 982-2067 for your free consultation.