The death of a family member or loved one is always difficult, especially if it is the result of a preventable accident or someone else's negligence. In addition to the emotional toll that a sudden and unexpected death can take on a family, there are often lasting financial impacts.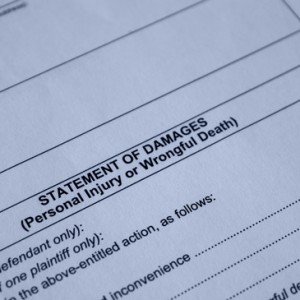 Under certain circumstances, family members may be able to file a wrongful death claim to recover certain damages from the individual or organization responsible. While no amount of compensation can ease the pain of the loss of a family member, it may be beneficial to help cover costs and fill the financial void left by the deceased.
If you are considering filing a civil lawsuit for a wrongful death claim, contact Wolfson & Leon for advice. We have been practicing law for more than 60 combined years, and we are equipped to handle a wide range of personal-injury cases, including wrongful deaths, car accidents and motorcycle crashes.
Call a Miami accident lawyer today to talk about your specific case, and we will take you through what you can expect during the claim process. Call us today at 305-285-1115 to schedule an appointment.
According to Florida Statutes, wrongful death occurs when a specific act that the court deems negligent ends the life of another individual. Under these circumstances, you may be able to recover certain damages. Read on for more information.
Wrongful Death Damages in Florida
A wrongful death claim is a civil matter, and the court can only hold the negligent individual liable in a monetary sense. It may be that the state considers the matter to be criminal, but it is important to remember that this will be a separate matter.
Florida Statute 768.21 stipulates the type of damages that you may be able to seek in a wrongful death lawsuit. It may be beneficial to consult with a lawyer about the best avenue to take during the claims process, and he or she may be able to identify the best approach. As a surviving family member, you can file a claim for the value of support that the deceased person provided while still alive, for the loss of guidance and companionship, for pain and suffering following the death of a child or for funeral and medical expenses.
Damages the Estate May Recover
The deceased person's estate may also be able to recover damages in a wrongful death lawsuit. These damages could incorporate lost wages and earnings, including a reasonable expectation of what the individual may have earned in the future, as well as medical expenses that the estate paid directly.
If you believe you may have a valid claim for a wrongful death, contact a Miami personal-injury lawyer for advice. At Wolfson & Leon, we handle a wide range of personal-injury matters, and if you do not win, you pay no attorneys' fees. Call us today at 305-285-1115 to schedule an appointment.