Whenever someone drinks and drives, it can be safely assumed that they are being negligent. But in today's culture, permeated with social media, we no longer need to assume.
CBS Miami reports that the driver responsible for a drunk-driving accident, Kaila Mendoza, was tweeting about drinking just before she got in her car. She wrote "2 drunk 2 care," letting everyone know just how negligent drunk drivers really are.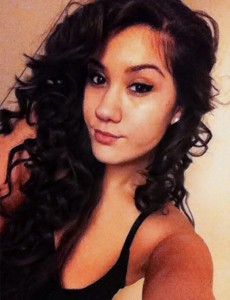 Her twitter account is littered with other references to alcohol, along with tweets and pictures that discuss drug use. The families of her victims found it difficult to read the tweets.
Just before 2 a.m., Marisa Catronio was driving her friend Kaitlyn Ferrante home after celebrating a birthday. According to Florida Highway Patrol, the pair were struck by Mendoza after her car swerved into the wrong lane. Catronio was killed on impact. Her passenger, Ferrante, was taken to the hospital with severe head injuries, but she died soon after.
The Police Say That They Are Still Investigating The Crash
Although the police have not released any information regarding Mendoza's blood alcohol content (BAC), the tweet seems to speak for itself. Mendoza, who is still underage, will most likely face jail time after she recovers from her injuries.  Florida has a no-tolerance policy toward underage drunk drivers, meaning that she will be penalized if she had any amount of alcohol in her system at the time of the accident.
At Wolfson & Leon, we have more than 60 years of experience dealing with DUI-related crashes. If you have been injured in a drunk driving accident, we can help you seek justice through a personal-injury suit. In Florida, you can sue for compensation and for punitive damages, which are designed to punish the driver. To discuss your case, Call Us At 305-285-1115 Today!
The Parents Of The Two Girls Who Were Killed Hope To Prevent Future Deaths
The families and friends of Catronio and Ferrante held a candlelight vigil that attracted hundreds of people. The vigil was about more than just remembering the victims, though. Both families told reporters that they plan to work hard to increase highway safety in the area in order to spare other families a similar heartbreak.
They want to promote the use of safety precautions, such as lights, warning devices and road spikes that will prevent wrong-way crashes in the future. They say that it is the best way to honor the memories of the two remarkable girls. Ferrante's mother says that she is proud of her daughter's selflessness, because as an organ donor, her heart has already saved another's life.
At Wolfson & Leon, we are also passionate about increasing the safety of Miami's roadways. One of the best ways to prevent drunk driving is to make sure people know that it is not acceptable. We have been helping drunk-driving victims take their cases to court for more than six decades. To set up a free consultation, Call Us At 305-285-1115 Today!