Over the past few years, Florida health care regulators pressured parents of disabled children to place them in nursing homes, drawing increasing controversy. The U.S. Department of Justice views this as overreaching its boundaries and has filed suit against the state. But that's not the only suit that state agencies have to worry about.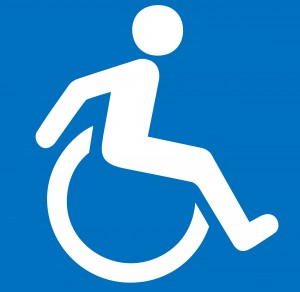 The Miami Herald reports that Doris Fry filed suit against several agencies she says were complicit in the death of her 14-year-old daughter, Marie. Marie had severe cerebral palsy and suffered from seizures. Her mother worked hard to provide in-home care for Marie, but state officials decided that Doris wasn't fit to care for Marie because of her own disabilities.
The state removed Marie from her mother's care, but a judge disagreed with the decision and ordered them to return Marie to her mother. The judge also charged the Agency for Health Care Administration to pay for in-home care, but the money never came. Without the money that the judge earmarked for Marie's care, child welfare workers returned to the home and decided that Doris couldn't afford adequate care for her daughter. They went to a different judge, who ordered that Marie be taken to a nursing home.
Doris's Personal Injury Lawyer Says The Decision To Remove Marie Led To Her Death
Marie was healthy when state workers took her from her home in violation of a court order. There was no room for Marie in any nursing home close to Doris, so she was first taken to a local hospital and then by ambulance to a facility five hours away.
Doris feared Marie would be traumatized by the travel, but state workers would not allow Doris to ride with her daughter. Instead, they strapped Marie to a stretcher and neglected to give her water or her seizure medication for the duration of the trip. By the time she reached the facility, she was traumatized and seriously ill. She died within two days.
In cases where a large company or government agency is negligent and causes an injury or death, the prospect of holding them accountable can seem daunting. At Wolfson & Leon, LLP, we are committed to helping Miami residents hold large organizations responsible and help effect change that can save others from similar injuries. If you have been injured due to the negligence of a person or company, we are here to help. We urge you to Call Us At 305-285-1115 Today!
Doris's Case And Others Like It Are Less About The Money And More About Enabling Change
Personal injury suits have the power to change the system. Large companies and government organizations are not designed to change their policies in the face of complaints, but holding them responsible in court often makes them reevaluate their procedures to avoid further lawsuits. Our firm has been representing the interests of Miami residents for the past 50 years. We care about our community, and we want to help you make it a safer place. To discuss your case during a free consultation, Call Us At 305-285-1115 Today!