Car accidents can be costly, particularly if you sustain serious injuries or property damage during the process. There are thousands of collisions in the United States each year, and the National Highway Traffic Safety Administration estimates that car wrecks in 2010 cost the country up to $1 trillion due to loss of life and lost productivity.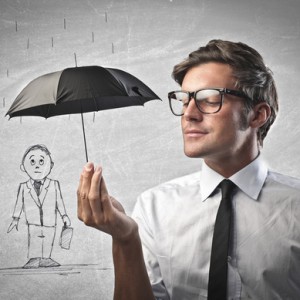 The personal costs of a car accident can be high, as well, and many people who sustain injuries will attempt to claim compensation from the negligent driver. If the driver has sufficient insurance, the claim process can be relatively straightforward, but it may get more complicated if he or she is uninsured or underinsured.
If you were in a crash with an uninsured or underinsured motorist, call Wolfson & Leon. We can handle the legal work so you can focus on your own recovery and get your life back on track.
Mr. Wolfson can investigate the circumstances surrounding the crash and ensure that you obtain the right documents for filing your claim. Call us today at 305-285-1115 to schedule an appointment with a Miami accident lawyer.
There is a specific Florida statute that handles crashes with uninsured motorists. If you are in an accident with an uninsured or underinsured driver, a personal-injury lawyer may be able to help, even if you choose not to sue the driver directly.
Here are two possible factors to consider with your lawyer:
Identify the Uninsured Driver's Assets
If the uninsured driver claims he or she simply has no money, it may be beneficial to run a full asset and credit check. This will serve as a form of proof that the driver does indeed have assets somewhere, and a lawyer can then make a case to retrieve expenses from these concealed assets.
Even if the assets are not in the form of liquid cash, a lawyer can file a lien against the defendant's property, which may freeze certain assets while the lawsuit is ongoing. This will also help prevent the defendant from hiding assets or money during the lawsuit.
Payment Plan
A judge may assess the situation and determine that the uninsured driver does indeed have some money, but he or she may not have enough to pay all of the expenses up front. If this is the case, the judge may order a payment plan for the defendant to pay off the expenses over a specific period of time. Under these circumstances, it may require an efficient lawyer to uncover assets and establish a resolution that is satisfactory for all parties involved.
If you were in a car crash and sustained injuries, call a Miami personal-injury lawyer from Wolfson & Leon. We can investigate the circumstances surrounding your accident, and if we believe you have a valid claim for medical expenses or lost wages and you do not win, you pay no attorneys' fees. Call us today at 305-285-1115 for more information.