A recent study shows that bedrails might cause more deaths and injuries than they prevent. According to a Miami Herald article, the problem is that bedrail designs are not regulated whatsoever.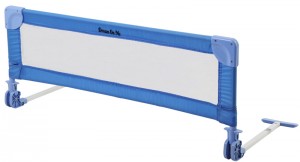 After elderly or mentally impaired people fall out of their beds, care facilities and doctors advise that their families install bedrails to prevent future falls. Unfortunately, thousands of elderly citizens are injured by becoming trapped by those rails.
Federal agencies have known that bedrails can be hazardous but have done little to inform the public or regulate the manufacturers. Without warnings or regulations, consumers purchase rails expecting to provide safety for their loved ones, only to find out that the bedrails might lead to injury or even death.
In the past decade, approximately 37,000 people required emergency-room attention after receiving injuries related to adult portable-bedrails. Another 155 died during those years.
Good Representation For Your Personal-Injury Lawsuit Can Make All The Difference
When injuries like these occur, victims face costly medical bills and might be left in chronic pain. Many who suffer ailments at older ages find that existing medical conditions, such as dementia, are worsened by the trauma.
If you or a family member have suffered an injury because of a handrail, it's important to discuss your case with an experienced attorney. At Wolfson & Leon, we support those who are injured through no fault of their own. For a free case-evaluation, Contact Us At 305-285-1115 Today!
A Call For Federal Safety-Requirements
The tragic part of bedrail injuries is that they are entirely preventable. Many believe that adult bedrails should either be regulated or banned.
Proponents of regulation point out that children's cribs and bedrails must meet design criteria and pass safety tests. Bedrails for the elderly or mentally challenged are not tested adequately.
Almost two decades ago, the Food and Drug Administration (FDA) issued a safety alert regarding bedrails, but the problem continued. In 2006, the FDA issued design guidelines to bedrail manufacturers, but little changed.
Seven years later, the problem persists. A new committee was formed to write voluntary standards for bedrail manufacturers, but the process has been slow moving has received little support from members of the public that are frustrated by the lack of bedrail regulation.
When an injury like this occurs, it's important to hire a personal-injury trial-attorney. At Wolfson & Leon, we can provide you with more than 60 years of combined courtroom experience.
Jonah Wolfson has been representing clients just like you for more than 12 years and recently received the Chicago-Kent Young Alumni Award in recognition of his hard work. To learn more, Contact Us At 305-285-1115 Today!