College football fans in Miami expressed outrage when a car accident shut down the cable and Internet in parts of Miami Beach. The incident happened on New Year's Day, preventing residents from watching the Rose Bowl between No. 3 Oregon and No. 2 Florida State.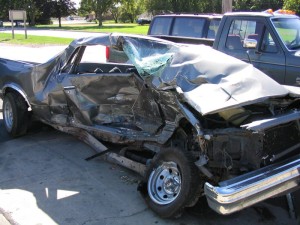 Incident Highlights Important Car Crash Statistics
While football fans had to suffer through the disappointment of missing one of the biggest games of the year, car accidents have far worse ramifications for victims and their families. According to Florida Highway Safety and Motor Vehicles, there was a marked increase in road traffic injuries across the state in 2013, when compared to the previous year. In 2013, there were more than 140,000 injury crashes across Florida, resulting in 210,000 individual injuries. This represents an increase of 7.01 percent from 2012, which was a serious concern for law enforcement officials and road users alike.
Many of these accidents left victims with steep medical bills, and some were unable to return to work. Fortunately, there are laws that protect these victims. If you were injured in an auto accident, contact a Miami personal-injury lawyer from Wolfson & Leon, LLP today. Call us at 305-285-1115 to request a free case evaluation.
More Info on the Miami Beach Accident
The Miami Herald reports that the car crashed into a light pole on North Beach, Miami and cut power, Internet and cable to residents in the area. Following the incident, service providers agreed to credit customers for the services they did not receive.
Miami police say the accident happened on Indian Creek Drive, and the driver did not sustain serious injuries. The driver apparently lost control of his vehicle and crashed into the pole. It was a single-vehicle accident, and there were no serious injuries, but a full investigation into the incident is underway.
Police Report Woman Who Died in Florida Crash Was Pregnant
CBS Miami reports that an autopsy reveals that a woman who died in a car crash on Palmetto Expressway was pregnant at the time. Three other girls who were also in the crash on New Year's Day are still in a local hospital.
According to police, the girls were part of a group trying to cross the busy roadway on foot. A Ford SUV crashed into the group close to Okeechobee Road.
The injuries to the surviving girls are extensive and include serious head trauma and broken bones. They were crossing the road to get to a local fast-food chain when the accident occurred.
Police do not intend to issue a citation against the driver of the SUV. However, Florida Highway Patrol is investigating charges against the adults who were supervising the children at the time.
If you sustain serious car accident injuries, a Miami personal-injury attorney from Wolfson & Leon, LLP may be able to help. Contact us today at 305-285-1115 for a no-obligation consultation to discuss your case.