A mistrial was declared in Broward Circuit Court when several jurors voiced concerns about their personal safety from a criminal defendant and his supporters. The jurors were also worried about identity theft because of their personal information being in the public record. The jurors' fears and concerns, while rare, were indeed valid.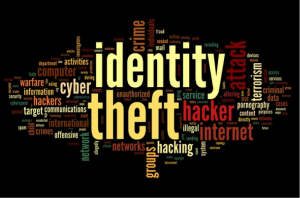 The mistrial was declared on the second day of trial because the defendant could not be assured of a fair and impartial jury. The defendant had been charged with second-degree murder for shooting someone outside a Davie, Florida pool hall. Jury selection lasted two day and 180 potential jurors were interviewed before selecting eight jurors for the trial. On day two of the trial, one female juror asked a question that ultimately caused a mistrial. She asked Broward Circuit Judge Jeffery Levenson if her personal information, such as her name and address, was part of the public record that could be viewed by anyone. Later other jurors told the judge that they were also concerned with whether their personal information was secure from not only identity thieves but from the defendant and his supporters. The mistrial was declared and the trial was reset for early 2016.
This incident involves two issues – juror safety and identity theft. As for juror safety, jurors' identities are generally known to everyone. Usually, a juror will not be asked about their race, religion or sexual preference. They will be asked about what neighborhood or city they live and work in. They can be asked about marital status, family members and even what magazines or websites they like. Jurors can be asked to sit for a criminal or civil case. In general, jurors are not anonymous except in rare high profile criminal cases. In most criminal cases, potential jurors are concerned about their safety from the defendant and his/her supporters but that issue is usually handled in jury selection. Juror safety concerns are almost exclusively reserved to criminal trials because of the nature of the proceedings. The defendant is charged with a crime, often a violent one, and as a result is in danger of losing their life or liberty. Juror safety concerns in criminal trials is of paramount importance to the judge, the lawyers and to the system itself.