What situations do personal-injury laws cover? Put simply, anyone who suffers injuries because of the negligent actions of another party is eligible to seek compensation through a personal-injury lawsuit. A personal-injury lawyer can help clients who have been injured through car accidents, medical malpractice, product liability and boating accidents.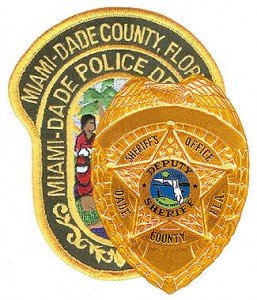 Oftentimes, negligence is not entirely clear-cut, and the injured party may experience difficulty determining whether or not they should file a lawsuit. At Wolfson & Leon, LLP, we believe that everyone should seek legal advice before filing a claim, so we offer free case evaluations to prospective clients.
We'll review your injuries and the situation that led to them before letting you know if a lawsuit is warranted. With more than 50 years in the business, you can trust us to give you honest, reliable legal advice, no matter what your circumstances are.
To schedule a consultation with a Miami personal-injury attorney from our firm, call us today at 305-285-1115.
Buttocks Surgery Causes Fatal Complications
The Miami Herald reports that Meribel Cardona died after undergoing a Brazillian butt lift, which involves injecting fat that a surgeon harvests from other areas of the body. As soon as her surgeon finished the procedure, Cardona began having trouble breathing.
Experts believe that her surgeon accidentally pierced a blood vessel and injected fatty tissue into her bloodstream. The official cause of death is a lung embolism.
Her surgeon is not board certified, but Florida allows any doctor to perform cosmetic surgeries, regardless of their area of specialty. Less than six months after Cardona died, another butt-lift patient was hospitalized for four days and required a blood transfusion to recover.
Driver Flees After Fatal Car Accident
CBS Miami reports that Nancy Gomez, 49, was crossing the street when a driver failed to yield to her and ran over her. The driver, 26-year-old Robert Vivas, left Gomez in the road as he fled the scene of the car accident. Onlookers called for an ambulance and doctors pronounced Gomez dead at a local hospital.
Witnesses of the hit-and-run car accident followed Vivas and alerted authorities. During the past seven years, police have ticketed Vivas 10 times. Now, he faces one count of leaving the scene of an accident.
Police Officer Charged With DUI After Striking Family In A Parking Lot
According to CBS Miami, an off-duty officer in Miami was drunk when he struck a shopping cart with children inside it. The man has been a police officer for more than ten years. Police report that he was involved in another accident and was attempting to flee when he struck the children.
Fortunately, the father of the children chased after him and took his keys away before he could do anymore damage. Other officers arrived and administered a field sobriety test. There is no word on whether or not he will face DUI charges.
If you've been injured in an accident with a drunk or distracted driver, we can help you file a personal-injury claim and seek the compensation that you deserve. To learn more about our service, or to schedule a free initial consultation with a personal-injury attorney from our firm, call us today at 305-285-1115.