Hit-and-run accidents have become a major problem in Florida. The number of drivers who flee the scene of a car accident rises every year. According to the Florida Highway Patrol, an estimated 70,000 hit-and-run accident occurred in 2012, killing about 3 people each week statewide.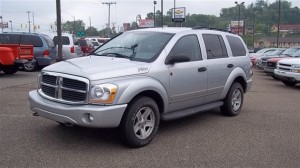 There are many theories about why more people are fleeing accidents, but the most likely answer is that they face harsher charges if they stay at the scene then they do if they leave. For example, an intoxicated driver who causes an accident will certainly face a DUI by remaining to speak with police. However, drunk drivers who flee and are caught later only face a charge for leaving the scene, which carries much lighter penalties than a DUI.
In other words, they only need to evade police long enough to sober up. Drunk drivers are not the only ones causing these accidents, though.
The New York Times reports that Robert Corchado was driving aggressively when he struck a Toyota in an intersection. The Toyota spun into a local daycare center, crashing through the front windows.
Corchado Fled The Scene But Later Turned Himself In To Authorities
Corchado continued to drive, leaving the chaotic scene behind. One child died from injuries sustained in the accident, and 13 others were injured. Witnesses recall watching a daycare worker trying to resuscitate one of the children using CPR.
The police department launched a manhunt for Corchado, and he quickly turned himself in. He most likely ran because he is on probation after serving jail time for drug charges. His record indicates that he's faced hit-and-run charges before.
If you've been injured in a car accident with a driver who left the scene, you could be entitled to compensation for your injuries. If you would like to discuss your situation with a Miami accident lawyer, call us. At Wolfson & Leon, LLP, we offer free consultation to victims of negligent drivers to help them decide whether or not to pursue a personal-injury lawsuit.
To set up a consultation, call us today at 305-285-1115.
Drunk Driver Causes Car Accident And Kills Three People
NY Daily News reports two teenagers in Miami were involved in a fender bender late one night. They pulled over and exited their vehicles to take stock of the damage. Soon after, a Good Samaritan on his way to work stopped to provide any assistance that he could.
Moments later, a drunk driver slammed into them, killing all three.
Witnesses say that the driver never even attempted to brake or turn. Police arrested Christopher Masferrer, 30, for driving under the influence. The families of the three victims are outraged. They may have the opportunity to pursue justice through wrongful-death lawsuits if they wish.
If you've been injured in an accident with a drunk, distracted or otherwise negligent driver, call us. At Wolfson & Leon, LLP, you can rely on us to give you honest legal advice. To schedule a consultation with an accident lawyer from our firm, call us today at 305-285-1115.