It's no secret that motorcycle accidents are often deadly. In many cases, wearing helmets and protective gear cannot save motorcyclists from sustaining serious injuries.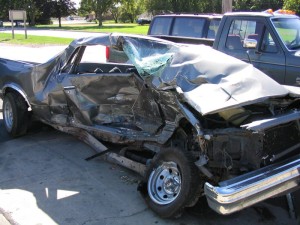 During the last three years, there has been a slow increase in the number of motorcycle operators and passengers involved in fatal accidents. According to Ride Smart Florida, 444 motorcycle operators and 18 passengers died in 2013. This marks a significant increase from 2010, when just 350 operators died on the city's roads.
If you are the victim of a motorcycle accident, do not struggle through the injuries and medical bills on your own. An experienced personal-injury lawyer might be able to work with you to recover costs for the medical expenses incurred. If you are looking for a Miami personal-injury lawyer, call Wolfson & Leon, LLP at 305-285-1115. We are a team of accident attorneys who will work with you to defend your rights.
Motorcyclist Dies in Fiery Accident
WSVN reports that a motorcyclist died when he collided with a light post on a major Florida highway. The crash on Interstate 95 caused significant traffic backups well into the night.
According to officials, the motorcyclist was heading north when he suddenly lost control and hit the post. Officials now say that the accident was so severe that the motorcycle caught fire, and debris scattered across the highway and onto the nearby Northwest Third Avenue.
Authorities closed the highway while they were attending to the scene. There were no other injuries at the scene, and a full investigation into the cause of the accident is underway.
Police Looking for Hit-and-Run Driver Who Struck Motorcyclist
WSVN reports that police officials are investigating a hit-and-run accident that injured a motorcyclist. The crash happened in the early morning on Pines Boulevard, close to University Drive. According to investigators, a vehicle hit the motorcyclist, and he crashed into a roadside ditch. The wrecked motorcycle eventually stopped at a nearby tree.
Emergency workers transported the motorcyclist to a nearby hospital with serious injuries. The driver left the scene immediately and later abandoned his vehicle at a nearby housing complex. Police followed a trail of liquid leaking from the damaged car, which led them to the abandoned vehicle. They set up a perimeter in order to catch the driver; however, they were not immediately successful.
Officials are appealing to any individuals who witnessed the accident to come forward to assist them in the investigation. Tipoffs will be anonymous, and there is a potential reward on offer, as well.
If you are a car crash victim, you do not have to deal with the aftermath on your own. A Miami accident lawyer may be able to alleviate some of the pressure and help you recover damages from the negligent driver. If you are looking for a personal-injury lawyer to represent you, give Wolfson & Leon, LLP a call at 305-285-1115. We will schedule a free consultation to learn more about your particular case.