Last month, radio personality Betty Pino died from complications during a cosmetic procedure. Her family was left in shock and is considering bringing a medical malpractice suit against her cosmetic surgeon. Miami New Times reported that the city's medical examiner has spoken out, criticizing the medical treatment of Pino.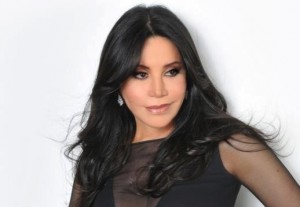 After finding a cosmetic surgeon to remove silicone implants from her buttocks, her wounds became infected. Her infection spread, and she slipped into a coma.
Doctors took extraordinary measures in an attempt to save her life, but she passed away. Her family told reporters that they were deciding whether or not to file a personal injury suit against plastic surgeon Constantino Mendieta, who performed the operation.
Like Other Doctors, Cosmetic Surgeons Have Certain Responsibilities To Their Patients
Cosmetic surgeons provide elective surgeries, but that doesn't mean that they don't have a responsibility under the law to practice safely. If a cosmetic surgeon is found to have been negligent while they performed an operation, he or she can face medical malpractice suits.
If you have received a serious injury as a result of medical malpractice, make sure to find an attorney that can help you decide what to do next. Personal injury attorneys can help their clients gather evidence and prepare for a trial.
At Wolfson & Leon, LLP., we protect the rights of our clients and help them get the compensation that they deserve. To schedule a consultation, Call Us At 305-891-4664 Today!
It Turns Out That Mendieta Has Faced Personal Injury Claims Before
Miami New Times discovered that Mendieta has been sued for medical malpractice at least two times before this incident. In 2007, a woman accused Mendieta of inserting a medical implant in her face without her permission. The implant became infected, and she suffered facial disfigurement.
Later, in 2012, another woman sued Mendietta after he performed a breast enhancement surgery on her. She claimed that he left part of a medical instrument inside her breast. That case was settled before going to trial.
A medical malpractice suit can help compensate you for medical bills that result from your injury. It can also make the responsible doctor exercise more caution in future surgeries, saving other patients from injuries like yours.
We offer a free case evaluation to discuss your situation and to answer any questions you might have. To schedule your case evaluation, Call Us At 305-891-4664 Today!