May, 21, 2013, Miami, FL- A young Miami waitress's life was cut short last week after she and a friend were involved in head on-collision after a night of celebration in the Florida keys.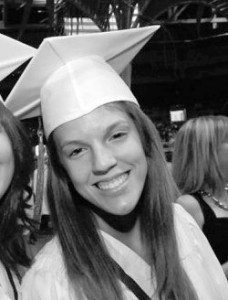 Kristin Rivera, 22, and her friend Didier Miles, 24, went to the Keys for an annual bash frequented by South Florida servers on Monday, May 13th. But they were both drinking and one of them wouldn't return to Miami-Dade alive.
Miles and Rivera, who was a passenger, were allegedly fleeing the scene of the prior accident in a Honda Element when Miles crashed head-on into a Mom's Taxi Dodge van. The police report stated that Miles drifted from the far right lane in the northbound lane across a left turn only lane into Charles Akullian's taxi which was in the in the right lane of the southbound lanes.
Rivera and Miles had to be cut out of the Honda once emergency crews arrived. They were both flown to Ryder Trauma center in Miami-Dade in serious condition, but Rivera died a while later. Ryder declined to disclose Miles's condition.
In their report, police noted that neither Rivera nor Miles was wearing their seat belts. The Miami-Herald said the engine of the taxi-van caught on fire following impact.
Akullian, the 71 year-old taxi driver was taken to the hospital in serious condition.
FHP spokesman Trooper Jose Sanchez told the Miami Herald that police believe the Honda Element was involved in a previous collision at mile marker 85 on U.S. 1. According to an eyewitness, Rivera was driving the Element when it rear-ended his vehicle.
The witness also said Rivera offered to pay him cash for the damage done to his vehicle, instead of exchange insurance information. The witness declined that offer and turned to get something out of his car when Rivera switched seats with Miles and he sped away from the scene.
Had the two stayed on the scene for just a few more minutes, maybe Rivera's life could have been saved and neither Miles nor Akullian would have been seriously injured.
Police are unclear what charges Miles is facing, but the Miami Heralds says they are pending. Miles declined to talk about the accident.
Rivera's parents, family and friends, now have to grapple with the loss of a person they loved dearly. Numerous expenses accompany a traffic accident even when a person dies; there are still medical bills to deal with along with burial expenses. These costs just add to the emotional strain loved ones must endure.
Drunken drivers are the cause of approximately one-third of all fatal traffic collisions, that's thousands of mothers and fathers, wives and husbands, siblings and children that have lost someone they love needlessly. Florida drivers, who kill or injure others, will not only have to face the law, but they also have to make amends to the people they have harmed.
Wrongful death victims in Miami often turn to accident attorney Jonah Wolfson to seek their own justice, and ask the negligent driver to pay for any and all damages along with compensation for emotional distress. If you have been injured in Miami and need the best injury attorney, contact the office of Jonah Wolfson to set up a consultation.