May, 14, 2013, Miami, FL- Traffic accidents are common enough that they seem routine, and many are just simple fender-benders that can be easily settled in no time by exchanging phone numbers or insurance information. But there are many accidents that entail fatal or catastrophic injuries which come at a great cost to the victim.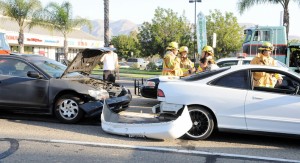 The Florida Department of Highway Safety and Motor Vehicles estimates that 1,400 residents of the state are killed on an annual basis. In Miami-Dade County there are approximately 48,000 traffic accidents, resulting in an estimated 35,000 injuries, according 2005 statistics from the Florida DMV.
Many of these accidents are the direct result of another person's negligence; close to 500 traffic collisions in Miami-Dade are caused by intoxicated drivers. But there are a whole host of other dangerous behaviors that motorists engage in that can have dramatic effects on another person's life.