If you slip and fall at Publix, Target, Walmart or most large retailers, chances are your fall was videotaped by a store surveillance system. You probably think this is a good thing because then everyone can see what happened. Not so fast.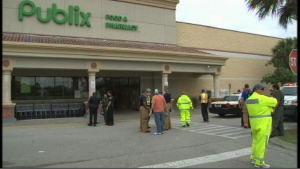 Most major retailers have closed circuit video surveillance systems for two main reasons. First is theft prevention. The second, and equally important to the retailer, is to defend against premises liability claims. Under the current law, these stores typically object to producing the video until AFTER the claimant has testified under oath and that decision rests with the trial judge.
The decisions on the issue have evolved over the years. Originally the Florida Supreme Court said that defendants could withhold video surveillance tapes until after the plaintiff testified. The video in question was taken after the accident occurred and while the claim was pending. This is the type of video taken by the private investigator hiding in the bushes.