Medical malpractice is a tough issue that patients all across the country face. In Florida, malpractice rates are slightly higher than those in other states. According to the National Practitioner Data Bank, Florida had the fifth-highest number of malpractice payouts in 2012. Nationwide, there were 12,142 total payouts that year.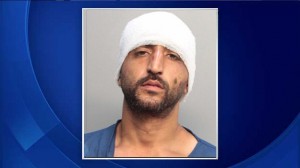 Four years ago, a Miami patient died due to Dr. Peter V. Choy's negligence. Teresita Garrido first visited Dr. Choy in 2008, complaining of pelvic pain. He ordered a CT scan that revealed a pancreatic mass.
Choy failed to inform Garrido of the mass, and he continued to keep her in the dark for several years, until she visited him in 2010, complaining of a more acute pain. Choy ordered another CT scan, and he eventually informed Garrido of the mass.
If he had informed her of the mass in 2008, she may have had some treatment options. By 2010, though, the cancer had already spread. She died only a few weeks after he told her of the cancer.
The Board Decided Choy Can Keep His License, Despite the Medical Malpractice
Jacinto Garrido, Teresita's son, took the matter to the Board of Medicine, who initially voted to revoke Choy's medical license. However, the Miami Herald reports that several of the board members changed their minds recently and decided a fine and a short suspension were more appropriate punishments.
Jacinto Garrido is very angry about their decision, pointing out that Choy admitted he intentionally altered Teresita Garrido's medical records to avoid a lawsuit. Garrido's son says he is afraid Choy will do something similar to another patient.
Unfortunately, victims and their families can't always find justice through complaints to the authorities. This incident proves that victims of medical malpractice may need to find justice elsewhere.
At Wolfson & Leon, LLP in Miami, we have combined years of experience helping victims of malpractice find justice and compensation through civil lawsuits. You can count on a personal-injury lawyer from our firm to offer practical legal advice, no matter what your situation. If you're looking for a reliable personal-injury attorney, call us today at 305-285-1115.
Police Chase Leads to Serious Car Accident
CBS News reports that a police officer tried to make a routine traffic stop, but the driver sped up and attempted to make it through a busy intersection. Instead, he caused a serious car accident that involved seven vehicles.
Police say the driver, Mandy Pena, fled from police because he was driving a stolen car. They also report several injuries in the car accident. After the crash, Pena attempted to run on foot, but an officer quickly apprehended him using a police dog.
If you've suffered a serious injury during a car accident with a negligent or reckless driver, let us help you seek the compensation you deserve. At Wolfson & Leon, LLP, we are passionate about standing up for negligent-driving victims.
To speak with a personal-injury lawyer about your injuries, call us today at 305-285-1115.