Many people believe SUVs offer greater protection for their passengers in car crashes, but this is not always the case. When high speed is involved, there is a likelihood of injuries for passengers in most vehicle types.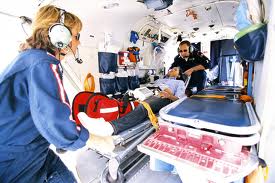 A recent crash reported in Miami shows just how devastating a crash between two SUVs can be. The Miami Herald reports that one person died and two others were seriously injured when the driver of an SUV lost control of his vehicle and crashed into another SUV traveling in the opposite direction. The second SUV spun out and crashed into a light pole, narrowly missing a Miami-Dade bus.
Officials described the crash as extremely violent with debris littering the street. It happened at approximately 11 a.m. on Northwest 22nd Avenue.
Miami Fire Rescue says the driver of a black Chevrolet TrailBlazer simply lost control of the vehicle and hydroplaned into the northbound lane. The vehicle that the TrailBlazer hit was carrying a family of five. There were three children in the car at the time.
The impact ejected two people from the TrailBlazer. One man died on the scene while another is in a critical condition at a nearby hospital. The mother of the family in the other SUV sustained serious injuries and is receiving treatment at Ryder Trauma.
The crash is still under investigation, and police are appealing to anyone who witnessed the incident to come forward with information.
Who Can I Contact If I Am an Innocent Car Crash Victim?
If you are suffering from car crash injuries, it is important to contact someone who can assist you. Crash victims may face insurmountable medical bills and may not be able to return to work. Fortunately, you may be able to recover compensation to pay for these expenses.
Wolfson & Leon, LLP has an impressive record when it comes to recovering compensation for accident victims. We are ready to do the same for you. Call us today at 305-285-1115 to schedule a free case evaluation.
Four-Car Pileup Kills Two
Local10 reports that a four-car pileup in Miami killed two people. According to Florida Highway Patrol, a couple was trying to cross into the express lane on Interstate 95 and drove over the poles. A car that was already driving in the express lane crashed directly into the back of the first vehicle, and the driver and a passenger died.
In total, there were four vehicles in the crash, and details on their condition are not yet clear. The express lanes closed to traffic for more than 1 hour as emergency workers attended to the victims and cleared the wreckage.
If you are suffering from car crash injuries, especially if the accident resulted from another driver's negligence, call a Miami accident lawyer for advice. Wolfson & Leon, LLP handles numerous accident cases each year, and we are ready to fight for your rights. Schedule a free consultation with us today by calling 305-285-1115.