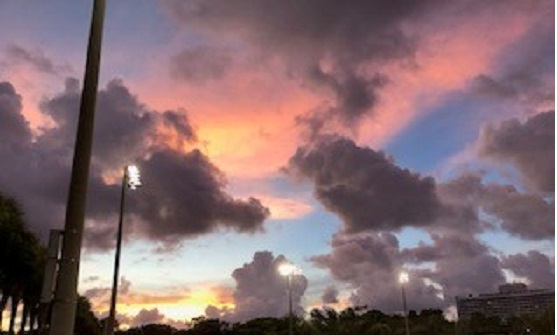 On March 29th, the Ultra Music Festival returns for its 20th year but with a new location at Virginia Key on Key Biscayne a barrier island in Miami.  A new location brings with it new challenges—especially regarding getting to and from Ultra.
This year parking will not be available at Ultra and patrons are being provided the options to use ride share applications (Uber/Lyft) or free shuttles provided by Ultra.  With only one roadway on and off Key Biscayne, known as the Rickenbacker Causeway, it is going to be crucial for Ultra-festival goers to 1) download Uber or Lyft apps or 2) be aware of Ultra's free shuttle service and its locations.
Uber and Lyft will only be available to get you and your friends to Ultra, and you can simply enter "Ultra Music Festival" into your Uber and Lyft app to get to Ultra or a transit hub which has been set up by Ultra.  Uber and Lyft can get you to Ultra but are not going to be available once you are at Ultra.  For this reason, Ultra is providing free shuttle service to one of three locations.
The locations for Ultra's free shuttles are Vizcaya; the American Airlines Arena; and the Arts & Entertainment District (Arsht Center Station).  These shuttles will take Ultra-festival goers to and from Ultra Music Festival from March 29th to March 31st at the new location on Virginia Key.
Accidents and Injuries at the Miami Ultra Music Festival
Ultra, like many other large-scale events, is expected to attract more than 50,000 people each day.  Each person is arriving either by car, shuttle or boat/ferry.  The vast majority of Ultra-festival goers will be using Uber, Lyft and/or Ultra's free shuttle service. When that many people travel to and occupy such a small area, common sense tells us that accidents are inevitable. Therefore, if you or a loved one is injured while in an Uber, Lyft or while riding Ultra's free shuttle you will want to find the best Miami personal injury lawyer to help you after your Ultra accident and injury.
At Wolfson & Leon, our Miami personal injury lawyers can provide service to injured victims in some of the following capacities:
Miami Ultra Music Festival accident attorney
Ultra Music Festival slip and fall lawyer
Miami Ultra trip and fall attorney
Ultra Uber car accident lawyer
Ultra Music Festival Lyft car accident attorney
Ultra Music Festival negligent security lawyer
Miami Ultra Shuttle accident lawyer
Miami Ultra pedestrian accident attorney
Ultra Festival injury lawyer in Miami
Virginia Key accident lawyer
Miami Ultra motorcycle accident attorney
Key Biscayne accident attorney
Miami Ultra wrongful death lawyer
Ultra boating accident attorney
Ultra Festival personal injury law firm
If you were injured at the Miami Ultra Music Festival and you are not sure if you have a claim, then you should call Wolfson & Leon for a free consultation at 305-285-1115. Our personal injury legal team can answer your questions and discuss your options and legal rights at absolutely no cost. Remember, it is better to get the answers to your questions today then to spend a lifetime of wondering whether some other person or corporation was actually responsible for your injuries, pain and suffering, medical bills and lost earnings.
Ultra Personal Injury Accident Attorneys
Our Ultra Music Festival accident lawyers at Wolfson & Leon will investigate the facts of your accident and injury to make certain all potentially responsible parties are held accountable. Our Miami car accident lawyers can deal with the insurance companies from Uber, Lyft and Ultra's free shuttle service while you get the medical care you need. It all begins with a call to 305-285-1115 and we never charge a fee unless and until we make a financial recovery for you.
At Wolfson & Leon, you will have our Miami Uber accident lawyers; Lyft accident attorneys; or our Ultra accident personal injury lawyers at your disposal. We have fought for victims of negligence since 1963 and our Miami personal injury law firm is here to work for you. You should pursue the justice and compensation that you deserve.
If you are visiting Miami for the Ultra Music Festival and are injured in an Uber, Lyft or while riding Ultra's free shuttle service you still are protected by our laws and system of justice—even as a visitor from a neighboring state or from the other side of the globe, we at Wolfson & Leon can help you. Remember to enjoy Ultra Music Festival safely and responsibly and have a good time while you are here in Miami.
Contributing Writer – Alfonso "Alfie" Leon, Esquire