If you settle your personal injury claim, you will need to sign a release to get the money. A release basically means that you are releasing, or letting go, your claims against the responsible party. In a car accident, that usually means the owner and operator of the other vehicle as well as their insurance company. In a slip and fall injury, it would be the property owner. In a medical malpractice case, the doctor and possibly the hospital would want a release in exchange for a settlement.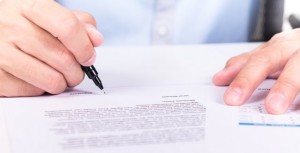 Releases are covered by basic contract law. There is an offer to settle and, if agreed, an acceptance of that offer. But there must be what is called a "meeting of the minds" which means that the terms of the offer and acceptance must be agreed to by both parties. If the acceptance does not match or "mirror" the offer, then there is no agreement.
In a recent Florida case, the importance of having a "meeting of the minds" was clearly demonstrated. After a car accident, the injured party offered to settle her claim against the other driver for his policy limits with USAA Insurance Company. In addition, she offered to release her claims against the other driver. However, her attorney specifically advised USAA that she would not sign a release containing a hold harmless agreement nor an indemnity agreement. The attorney also warned USAA that any attempt to release anyone other than the other driver would act as a rejection of her good faith offer to settle.