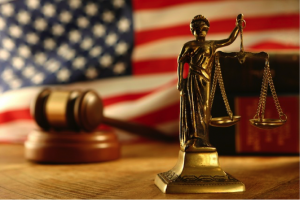 It happens all the time. You go to an amusement park. You go to a tumbling facility for children. Maybe you take your kids to a horseback riding facility. Perhaps you're even at one of those trampoline places where everyone jumps around with socks on. And this could even happen at a doctor's office. What is it? Signing papers without reading them first.
What happens if you don't get to do what you want unless you sign a piece of paper? It seems unfair that you could be stuck and held to an agreement that you signed in that sort of a situation. But when you sign something you need to read it. In fact, in all the situations above, if you sign away your right to sue if somebody else does something wrong and hurts you, then you can't sue them no matter if the other person is negligent.
In fact, if the agreement says that you are releasing the location or person or company from any of their own negligence that means you can't sue them if they're negligent. Seems pretty straightforward. But nobody reads these agreements. Even lawyers will fail to read them. But you should think carefully about whether or not to even want to go forward with the activity. Because even if the other side is negligent, if you sign that paper, you can't sue them.