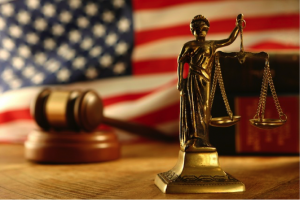 Being a crime victim or someone close to a deceased crime victim is a difficult and life – changing experience. The world doesn't look the same anymore. Suffering attack on your life, personal freedom, sexual freedom, safety, property, or anything else, means that the trust in others you once had is now shaken, or completely lost. After the unfortunate event, crime victims are in a very specific mental and emotional state: at the same time, they eagerly seek for justice, and criminal procedures are overwhelming for them. While they do their best to help the investigation, it is struggling to relive the criminal event repeatedly.
Overall, the United States provides a crime victim a significant position in the criminal procedure by entitling them to many rights. Each state can widen the scope of these rights further, and they often do that. Crime victims cooperate with investigation by giving valuable information to authorities, and later testify in court, but they also have the right to be informed, to be present, and to be heard when relevant, at all crucial stages of criminal proceedings, so long as exercising their rights doesn't interfere with the rights of the accused.
It might look as if victims are in a very comfortable position in criminal proceedings, but the big picture is different. If you take a closer look at the laws, you'll notice that in the US Constitution and every single state constitution have enumerated rights for accused and convicted individuals. Entitling them to these rights is in the spirit of modern civilization and democratic values, as it provides for fair procedure and shouldn't allow anyone to be convicted in unfair trials. Whereas, the US Constitution and fifteen state constitutions haven't enumerated crime victim rights yet. While accused persons have more than twenty rights listed in the US Constitution, crime victims have none yet.