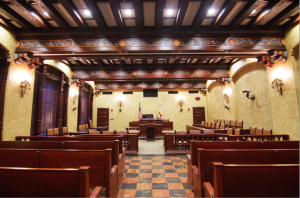 If you have a personal injury lawsuit in Miami, sooner or later you will likely end up in mediation. So what is mediation? It really doesn't involve deep measured breaths, closing your eyes and focusing inward (although that might help during an actual personal injury mediation). Florida law and Rules of Civil Procedure provide for and encourage settlement of all legal disputes. The primary format for alternative dispute resolution in Miami is called mediation.
What is a Personal Injury Mediation?
Mediation is a basically a settlement conference with an impartial third party called a mediator who is trained and certified. It usually takes place at a neutral location like the mediator's office. The parties to the lawsuit attend with their lawyers. Often in personal injury mediation, there is an insurance company involved. The insurance company will usually have a claim representative or adjuster attend the mediation with the insurance defense attorney. Some insurance companies will have designated field representatives who attend all the mediation conferences in the particular jurisdiction. On other occasions, an adjuster will attend the mediation by phone or Skype. In order to attend by phone or Skype, the parties would need to agree. If the parties do not agree, then a motion to allow the adjuster or representative to attend by phone can be filed with the court and a judge can rule on the issue. Typically in a Miami personal injury mediation, the parties will agree to allow the insurance company representative attend by Skype of conference call.