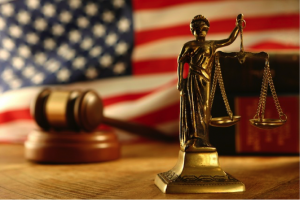 Miami Beach could be the next town to promote usage of handheld panic buttons for hotel workers. Following the example of other cities, including Chicago and Seattle, hotel workers could be provided with an alarm for protection against sexual harassment and assaults. The proposal aims to introduce a portable panic button that will be connected to the hotel security system. In case of an assault or harassment, the push of the button will inform the security about the attack and will allow them act as expected.
Although sexual harassment and assault has always existed, now people speak about it louder than before. This issue has been put under the carpet for very long, but now many sexually harassed people raised their voice against predators. The #MeToo movement obviously encouraged many victims to speak out about things they've been silent about for various reasons. It added fuel to the smothered fire, making changes imminent. Panic buttons for hotel workers are just one of the changes that must be addressed.
Miami hotel workers understand that sexual harassment is very common in their everyday work. Acts vary from seemingly innocent compliments to massage requests and open sex requests. Hotel workers live under stress that the next guest they meet might behave inappropriately. Being mostly women and working alone are not the only reasons why hotel workers are particularly vulnerable to harassment.