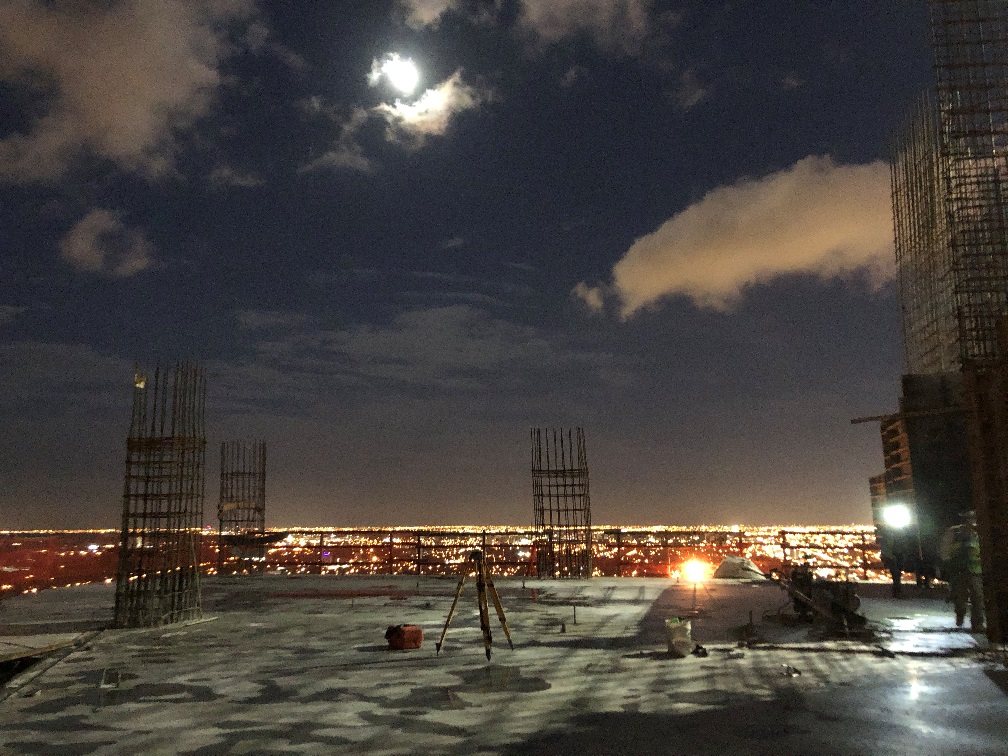 Florida may soon make some dramatic changes to the realm of auto insurance.
Auto insurance is not exactly an exciting topic of conversation, but several states around the U.S. have recognized that a significant portion of drivers are uninsured, putting drivers who are insured at high risk. A few states' legislators have started considering investing considerable money in programs to help local governments combat this increasingly serious issue.
Just how bad is the problem? According to a 2018 study by the Insurance Research Council, an industry-funded not-for-profit research organization, which was co-sponsored by The Hanover Insurance Group, almost thirteen percent of all U.S. motorists were uninsured in 2015. Put another way, almost one in eight drivers are uninsured. The 2015 rate was an increase from the 2010 rate which was just above twelve percent.
Five states in particular stood out due to the fact that the rate of uninsured drivers reached to nearly twenty percent. The five states were Mississippi, New Mexico, Michigan, Tennessee, and Florida. Out of those five states, Florida's uninsured drivers' rate was the highest in the nation.
In Florida, the high rate of uninsured drivers has led to some fairly severe consequences. Probably one of the worst consequences from the high rate of uninsured drivers is that Florida has been rated as one of the most expensive states in the country in which to buy auto insurance.
When a police officer pulls you over, he or she typically asks for your license, registration, and insurance. The officer is then able to check your license and registration on a computer system which is able to access a statewide database. That officer, however, is not able to check anything in real-time about your insurance information. If you have insurance, but for some reason you do not have your insurance card in your car or you have an older, outdated card in your car, you would be issued a summons to court to prove that you have insurance.
This issue may quickly change during this spring's legislative session. Democrat Rep. Matt Willhite, from Wellington, introduced a bill to the legislature that would have Florida create an online database by July 1, 2022. The idea is that this database would allow local law enforcement to quickly and accurately verify the status of the drivers' insurance in an accident or traffic stop.
Under this bill, insurance companies would create weekly status reports for each of their customers. Law enforcement agencies, in turn, would then be able to verify the insurance status of drivers in real time. The bill, however, would still require drivers to carry proof of their insurance.
In an interview, Rep. Willhite, said that there was already precedence for the online insurance database, as thirteen states had already created one. The hope is that the program would help induce people to not just get auto insurance, but to also keep it. According to Rep. Willhite, it is far too easy for people to ditch their auto insurance policies. Currently, many Floridians sign up for a six-month policy term, cease making their monthly payments after the first month, and then keep their insurance card.
Not only is driving uninsured risky for the uninsured drivers, but it burdens those who do buy auto insurance. This is because everyone who buys auto insurance is forced to pay highly inflated rates. When an uninsured driver has an accident with an insured driver, the insured driver and the driver's insurance company are completely on the hook for the bill for both physical damages and health costs. This is bad news considering that the average cost for an uninsured driver claim is approximately $20,000. This makes the average policy for Floridians between 2015-2016 was a whooping $1,339.
To make matters worse, vehicle owners are required in Florida to buy policies that have at least $10,000 in coverage for property damage liability and personal injury protection.
Moreover, Florida law requires these types of coverage before a person can even get registration and plates. Further, the person's registration and plates are required to be continued during the registration period.
As mentioned previously, several states have already adopted various systems that incorporate online auto insurance databases. The are two common types of systems. The first type of system has law enforcement agencies verify a person's auto insurance during stops. The second type of system requires auto insurance companies to notify local law enforcement agencies when a person's auto insurance policy has lapsed. These laws have been met with varying degrees of success.
Texas implemented an online database in 2008 called TexasSure. The TexasSure program is a sort of hybrid, combining insurance policy data with auto registration data for all Texan cars. This allows for law enforcement agencies to verify whether any given vehicle has a valid insurance policy. It is available any place a person can register a vehicle, and the database is updated on a weekly basis.
Under the Texas system, even uninsured drivers who do not come into contact with government agencies can still be penalized for not having a valid auto insurance policy. The system has the ability to find cars without a valid insurance policy, and when it does, it mails out a notice asking the owner to verify their insurance coverage.
In Tennessee and Oklahoma, the legislatures have gone so far as to give the law enforcement agencies the ability to actually impound vehicles of those owners who have been found to not have valid insurance. Oklahoma's system also allows the police to place a temporary license tag that insures the car and owner for ten days in order to give the uninsured owner time to buy insurance.
So have such programs worked? According to figures from the Texan program, the answer is yes. The rate of uninsured drivers in Texas has decreased from just over twenty-four percent in 2008 to just over fourteen percent in June 2014. That is a solid ten percent reduction.
Ohio has seen a similar decrease since the implementation of their system. Ohio has seen a nine percent reduction in the rate of uninsured drivers just within its first year. The IRC's data has shown a decrease in the rate of uninsured drivers from nineteen percent in 1994 to just over thirteen percent.
For Oklahoma, the IRC reported in October 2017 that the state's uninsured driver rate decreased from twenty-four percent in 2006 to just over ten percent in 2015.
As for the bill in Florida, Rep. Willhite has withdrawn the bill, but plans to team up with Rep. James Grant, a Republican from Tampa, to incorporate the auto insurance database into a larger bill that would, among other things, establish a system that can store access to driver information, such as driver licenses.
At Wolfson & Leon, our car accident lawyers in Florida have helped car accident victims since 1963. If you have questions about uninsured motorists or any type of car accident, then give us a call for your free consultation at 305-285-1115.