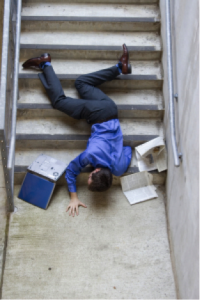 Slip and fall accidents are prevalent and can occur anywhere, from supermarkets and restaurants to construction sites and residential properties. These accidents often lead to severe injuries that necessitate immediate medical attention. In this blog post, we'll delve deeper into the top five injuries caused by slip and fall accidents, providing comprehensive details, real-life examples, and the necessary medical treatments.
Fractures and Broken Bones:
Fractures and broken bones are some of the most common injuries resulting from slip and fall accidents. When an individual loses their balance and lands with force on a specific body part, the bones may not withstand the impact, leading to fractures. Common areas prone to fractures are wrists, arms, hips, and ankles.