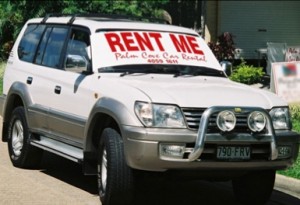 MIAMI BEACH – One of the more confusing moments in renting a car is the moment in time when the rental agent tries to sell you insurance on the rental. What should you do?
If you have insurance on your personal car and it provides rental coverage, usually the answer is "no" because it would be a waste of money. That doesn't mean that you will be covered for everything that happnes. But, chances are that if you have your own coverage, buying additional coverage sold by the rental comapny is a waste. But read below to make sure. 
The rental agencies will try to sell you two things. The first is loss damage waiver. And the second is liability insurance. There are other coverages that they may try to sell. But these two are the basics and this article is limited to discussing the pros and cons of purchasing them depending on what coverage you have.