In the last days of December, five people were killed in a wrong-way wreck on I-95, drawing attention to the danger of wrong-way collisions on Miami roads. NBC Miami notes that, according to one FDOT study, between the years of 2009 and 2013, 280 wrong-way crashes have killed 75 people on Florida highways.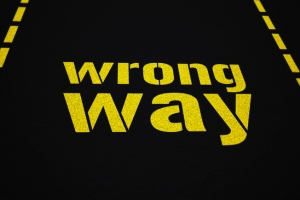 Yet, why do wrong-way crashes take place and what can drivers do to prevent them? It is unclear why the woman responsible for the accident in late December was driving on the wrong way in the northbound express lanes of I-95.
The National Transportation Safety Board recently released a special investigative report on wrong-way driving. According to the report, alcohol and drug use are main contributing factors to wrong-way driving accidents. According to the report, more than half, and as many as one-third of wrong-way accidents involved drivers impaired by drugs or alcohol. Older drivers were also found to be more likely to be involved in wrong-way driving collisions. Drivers over 70 years of age were more likely to be in these accidents than right-way fatal driving collisions.