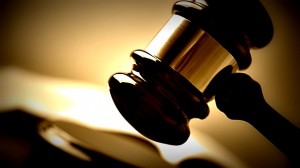 A Miami jury split the fault in a Miami premises liability personal injury case involving a shopping cart. The plaintiff claimed Home Depot was negligent because it allowed a threshold to exist which caught a shopping cart the plaintiff was pushing. When the cart got stuck, it jerked back and struck the plaintiff . He seriously injured his neck and back as well as his shoulder. The jury awarded approximately $328,000 which was reduced by the 50/50 finding of the jury.
Generally, a property owner owes two duties to an invitee. First it owes the duty to use reasonable care in maintaining the property in a reasonably safe condition. Second, the property owner has the duty to warn of concealed or latent hazards or dangers which the owner knows about, or should have known about. The hidden dangers must also be unknown to the invitee. Finally the concealed hazard is not discoverable through the exercise of due care. A property's owner may be discharged of the duty to warn when the hazard is open and obvious. But  even with open and obvious hazards the landowner continues to have the duty to maintain the property in a reasonably safe condition.
The injured plaintiff must generally prove that the property owner had constructive or actual notice of the dangerous condition. A property owner, like Home Depot, can be held liable for injuries and damages if the hazardous condition existed for a sufficient period of time to charge the premises owner with constructive knowledge. Constructive knowledge can be inferred, or assessed, if a hazardous condition existed for long enough that in the exercise of reasonable care the concealed or latent hazard should have been known to the premises owner.