There is a phenomenal number of vehicle accidents each year in Florida. Recent statistics released by the Florida Department of Highway Safety and Motor Vehicles suggest that there are more than 200,000 vehicle crashes on the state roads each year, which involve more than 300,000 drivers. This all equates to more than 500 car accidents that take place on the state's roads each day.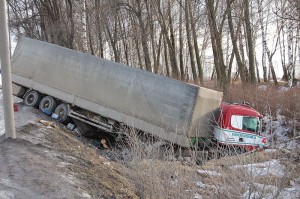 While the state does not report comprehensive truck accident statistics, it is obvious that heavy vehicles cause some of the most dramatic accidents and increase the risk of serious harm and injuries to individuals. On a national level, there were more than 4,000 people killed in accidents involving a large truck or bus during 2013.
If you have been involved or injured in an accident on the state's roads, especially if another driver's negligence caused the accident, you may have a right to seek compensation. At Wolfson & Leon, LLP, we are ready to help. Florida has specific rules pertaining to the trucks and large vehicles that travel on the state's roads, and an experienced accident attorney can examine how these relate to your particular case. We have experience in many forms of personal-injury law, and if you would like more information on how we can assist, schedule an appointment today by calling us at 305-285-1115.